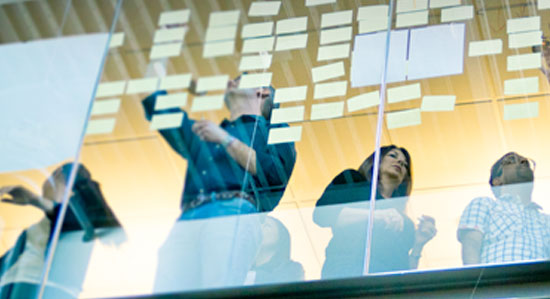 積極性を持ち、驚きと刺激をもたらす人材を 求めています
Careers in Services and Consulting
Services and Consulting
New Graduate - Associate Consultant
今すぐ応募する
採用情報 ID R1913829
掲載日 Oct. 11, 2019
New Grad- Academy Program – EUC Professional Services Associate Consultant
Work Here. Transform Everywhere.
98% of Fortune 500 Companies use VMware Technology!
The most advanced companies in the world turn to VMware to manage, grow and transform their business. When you work here, you're connected to a global community of innovative, empowered employees working together to solve the most critical technology challenges.
We believe that creativity sparks innovation and inspires our employees to think differently and challenge the status quo. Whether it's the kind of products we develop, our approach to sustainability, our inclusive and diverse environment, or how we give back to our communities, VMware finds unique ways to bring people together to fuel creative thinking. We value and celebrate different styles and backgrounds so our people can bring their best selves to work and realize their full potential! Want to know more, check out our website.
In End-User Computing at VMware, we are in the business of helping customers transform their digital workspace. With over 60,000 customers around the globe, our End User Computing team is helping companies deliver work at the speed of life and our technologies are leading what's happening next for users across the enterprise.
We have the journey for you!
As well as working for one of the best technology companies in the world, under the leadership of the best CEO (voted by Glassdoor), the Academy Training program is designed to fast track our new graduate hires from training into successful careers in the Worldwide Services organization. We offer you in-depth training focused on our most exciting technologies, while growing your consultative and technical skills throughout the progression.
As a VMware Associate Consultant in our rapid growth and award-winning End-User Computing (EUC) Professional Services, you will be responsible for successfully delivering VMware Workspace ONE, a software platform for simple and secure application access across the enterprise, designed for use in a variety of customer environments.  You will work directly with the client and other team members on the day-to-day tasks involved with the implementation of the VMware Workspace ONE, which includes understanding the customer's challenges, proposing a solution, and delivering the platform. Our Professional Services Organization is where the best people come to do their best work. Check out this video from our 2019 Academy hires!

We are looking for someone who is/has:
Available to start July 2020
Completing a Bachelor's degree, preferably in the technology field
Strong interpersonal skills with the ability to work well in a customer-facing environment
Ability to collaborate in a team setting, listening to others' ideas, and bringing forward your individual contribution. We thrive on collaboration!
Passionate about technology and solving problems
Willing to travel. At times, you might need to travel from Monday through Thursday.
Nice to Have:
Hands on IT experience from either Internships, Co-Ops, Work Experience and/or Projects
Client Facing Work Experience of any kind
Leadership experience through either leading campus extracurricular activities (e.g., clubs) or volunteer work
Knowledge of mobile operating systems (e.g. iOS and Android), scripting languages like PowerShell, Networking & Security concepts, and Server Operating Systems
Find out more:
https://vmware.beamery.com/events/vmwareacademy
This job opportunity is not eligible for employment-based immigration sponsorship by VMware.
今すぐ応募する