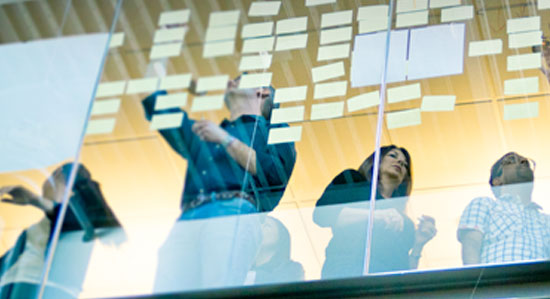 積極性を持ち、驚きと刺激をもたらす人材を 求めています
Careers in Services and Consulting
Services and Consulting
New Grad - Technical Account Manager
今すぐ応募する
採用情報 ID R1909500
掲載日 Oct. 09, 2019
Associate TAM
At VMware, our people transform the impossible into the essential. We challenge the status quo by inventing better ways of doing things. Our culture is one of possibilities. Where everyone is empowered to achieve success on their own terms. And together, we are crafting the future of business in a digital world.
Job Description
As a Technical Account Manager (TAM), you will build and maintain relationship with VMware's customers that have real passion for technology and the opportunities that it can bring to our life. At those customers, you will be a major focal point for everything that is related to VMware for different teams and levels from the most technical to the most senior executive. You will escort and guide them in their journey to be market leaders by using newest and most advanced technologies in information technologies.
You will also play a key part in representing your customers in VMware, sharing their experience and wishes with the account teams, support and product managers, helping to draw the shape of our products and contribute your point of view for our shared success.
Responsibilities
 Be there for your customers. Help them to build their business for success and transform from customers to partners to the digital journey
 Like to think out of the box? Use your skills to help your customers to take the technology to the limit and utilize all that our products can give them. Our customers love to see their investment being fulfilled and you will make sure that they do.
 Help the customer to translate business requirements to technical solutions by building knowledge and understanding of the possibilities presented by different platforms.
 Do you like connecting with people? Be the messenger that breaks down the corporate silos between different technical teams and business teams using simple language and personal skills.
 When troubles come the TAM's rise! Not everything always goes smooth. At those points, you will take leadership on the situation and help everyone to get back on track.
Requirements
 Basic consultative experience
 Basic vSphere Platform knowledge
 Strong communication skills, presentation and interpersonal skills
 Effective at working independently and in a virtual team setting
 Local language native speaking and writing
 Ability to speak and write in English fluently
Desirable skills and Education
 Limited field experience or IT professional expertise
 Is developing their IT skills, is familiar with the principles but is inexperienced with the practice.
 Can speak with technical leaders; Listens with openness and interest to obtain and understand critical information that is stated / shared.
 Can successfully uncover customers' immediate/urgent issues or business challenges.
 Able to articulate customer specific deliverables, expectations, and timelines.
 Is keenly interested in technology, likes to learn about new products and trends in the industry.
 VCP - VMware Certified Professional 5 or greater certification preferred
So, if you have real passion for people and technology come and help us change the world for our customers and their customers!
This job requisition is not eligible for employment-based immigration sponsored by VMware.
今すぐ応募する