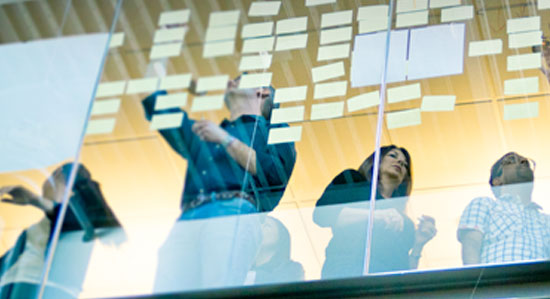 積極性を持ち、驚きと刺激をもたらす人材を 求めています
Careers in Services and Consulting
Services and Consulting
New Grad - Technical Account Manager - Singapore
今すぐ応募する
採用情報 ID R1909610
掲載日 Sep. 09, 2019
Start Date: July 2020
Location: Singapore 
Language Required: English
Business Summary
Work Here. Transform Everywhere.
VMware software powers the world's complex digital infrastructure. You may be thinking that VMware is a company that is all about virtualization; while we are still the market leaders in this platform with over 90% of corporate workload, VMware provides software that build, run, manage, connect and protect any app on any cloud and any device. 
We have the journey for you!
As well as working for one of the best technology companies in the world, under the leadership ofthe best CEO (voted by Glassdoor), the Academy Training program is designed to fast track our newgraduate hires from training into successful careers in the Worldwide Sales and Services organization.We offer you in-depth training focused on our most exciting technologies, while growing your skills throughout the progression.  
Insights to your role
VMware Technical Account Managers (TAMs) are different from TAMs supplied by other industry vendors. A VMware TAM is a highly skilled cross-functional advisor, uniquely qualified to support the customer's digital transformation journey and provide unrivalled 
VMware product knowledge and proven skills to help customers streamline deployment and improve operations of their VMware platform. Backed by the resources of the entire VMware organization and armed with best practices, TAMs work with customers to minimize operational risks, maximize operational efficiency, and ensure value realization for their IT investment.

You would get involve in (not limiting) -
Provide project requirements for the customer's initiatives
Manage cross-functional VMware project teams, which could consist of VMware consultants, solution engineers, marketing, and support staff. 
Design and develop innovative solutions to customer requirements using our Enterprise to
desktop products, with assistance from our internal engineering group and consulting architects as required
Maintain current functional and technical knowledge of the entire VMware product line
Manage and drive requests across simultaneous client engagements
Provide clear and constructive product feedback to VMware Product Management teams based on customer requirements
Help to document best practices in developing and deploying VMware solutions
Function as a front-line technical resource for "best practice" and informal customer questions
Required Skills
B.S., B.A., or M.S. degree in Computer Science, Computer Engineering, Information Systems or related. 
Experience with modern software development methodologies, with emphasis on software and
hardware architecture, and infrastructure design and development
Strong organizational skills with an ability to manage client request
Strong technical background, with previous experience in Linux system administration and/or software development and technical architecture
Strong thought process regarding technical and project management issues
PreferredSkills
Ability to interact and communicate with C-level personnel
Strong technical background, with previous experience in Linux system administration and/or software development and technical architecture
Good analyzing skills regarding technical and project management issues
Understanding of strategic sales process
Find out more
Click to view: VMware Graduate Program
Note: This job opportunity is not eligible for employment-based immigration sponsorship by VMware.
今すぐ応募する