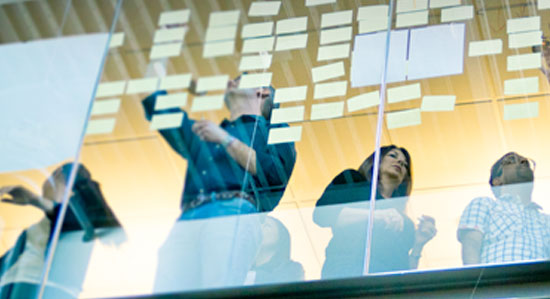 積極性を持ち、驚きと刺激をもたらす人材を 求めています
Careers in Engineering and Technology
Engineering and Technology
New Grad- R&D Launch Program-Quality Developer
今すぐ応募する
採用情報 ID R1909753
掲載日 Oct. 14, 2019
University Launch Summary
University Launch is an immersive R&D new graduate program specifically designed for recent college graduates at theBachelor'slevel. University Launch new graduates will experience in-depth exposure to VMware's products and business, best-in-class technical training opportunities, and career-boosting mentorships. This program will bring new graduates together and kickstart an impactful journey in VMware's Product organization. Start dates are in July or August 2020.
VMware Cloud Foundation
VMware Cloud Foundation (VCF), a VMware offering in exponential growth mode, is a hybrid cloud infrastructure platform to run modern workloads, from mission-critical workflows to containerized apps, in the private cloud, public cloud, and at the edge. VCF integrates compute, storage, networking, security, and cloud management services, including support for modern composable hardware, to create a consistent, and dynamically configurable, infrastructure.
We have ambitious goals to expand VCF infrastructure so it is simple and extensible to deploy, run and manage these modern workloads, which are distributed, hybrid, multi-cloud and elastic, much like cloud services.  Additionally, these full stack infrastructure clusters, hardware(s) plus software(s), should be converted into programmable, intelligent, intent-driven software endpoints. deployed, secured, and easily managed at scale, like a software CI/CD pipeline.  The infrastructure is intent-driven, whereby an application can provide its runtime characteristics and requirements of the infrastructure and expect the entire stack to configure itself intelligently.  The infrastructure also reconfigures or maintains itself on a ongoing basis, to support these hybrid applications' dynamic, elastic needs. 
VMware Cloud Foundation team is looking for software quality developers who are passionate about changing the future of Hybrid Cloud and promote VMware's vision of Any App, Any Device, Any Cloud to join System Test Organization
As a MTS Quality Developer, you will 
You will be responsible for writing comprehensive end to end test cases, deliver test automation code, execute tests 
Pursue broad problem sets, and trusted to implement well-engineered solutions.
You have knowledge in the areas of distributed systems, networking, object oriented programming and virtualization software(desirable) 
In the system test team we consider ourselves to be the first customer. This means that we anticipate problems customers will experience before they experience them, and we do this through writing comprehensive end to end test cases. We utilize automation to build the test environments and execute the test cases. In addition to testing functionality we also have the opportunity to think creatively, and craft the product features and behavior to create a better user experience for the customer.
Key Responsibilities:
Design and maintain test design specification document based on requirements

Design, implement, execute tests and track test deliverables to product release schedule 

Write high quality test code to execute complex tests on a highly scalable distributed system
Required Skills:
Pursuing a BS in CS or relevant major

Desire to work in a fast paced, highly reciprocal environment.

Develops automation with product delivery and quality in mind.

Strong coding skills (Python or Java) 

Strong experience with Linux and Windows based environments.

Excellent presentation, interaction and communication skills along with the ability to collaborate effectively across functional organizations
Knowledge of VMware vSphere or understanding of virtualization (compute and network) preferred 

Good working knowledge of web applications, data warehouses and RESTful API-based testing platforms
Preferred Skills:
0-1 year of relevant job experience in Software Development or Test Automation
​
This job opportunity is not eligible for employment-based immigration sponsorship by VMware.
今すぐ応募する