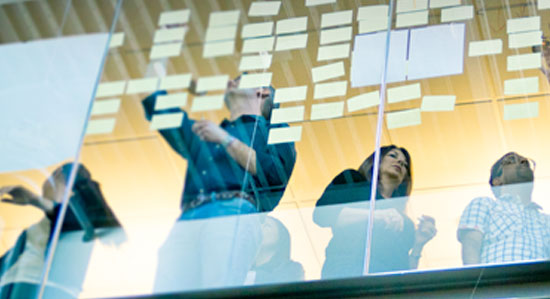 積極性を持ち、驚きと刺激をもたらす人材を 求めています
Careers in Business Strategy and Operations
Business Strategy and Operations
New Grad - GSAT Operations - Incentive Operations Specialist
今すぐ応募する
採用情報 ID R1909635
掲載日 Oct. 02, 2019
Business Summary:
98% of Fortune 500 Companies use VMware Technology!
The most advanced companies in the world turn to VMware to manage, grow and transform their business. When you work here, you're connected to a global community of innovative, empowered employees working together to solve the most critical technology challenges.
We believe that creativity sparks innovation and inspires our employees to think differently and challenge the status quo. Whether it's the kind of products we develop, our approach to sustainability, or how we give back to our communities, VMware finds unique ways to bring people together to fuel creative thinking. Want to know more, check out our website https://careers.vmware.com/.
Job Role and Responsibilities:
VMware Academy:
VMware Academy is a global development program that is designed to fast track new graduates from in-depth training into successful careers within the Worldwide Sales and Services organization. As a part of VMware Academy, you will begin your journey by being immersed in several weeks of collaborative training known as Foundation (classroom) at a designated VMware location. Upon completion of Foundation training, you will return to your home office and move into your role which will include on-the-job training. During this time, you will continue to develop your skills and product knowledge while creating meaningful mentor relationships that will ignite your career. With continued development, manager support, and ongoing mentorships, your growth is limitless. We look forward to seeing you in Worldwide Sales and Services.
Incentive Operations Specialist:
InGlobal Partner Operations, weare committed to delivering operational readiness and execution at scale of VMware's channel and alliance route-to-market, incentive, and entitlement programs. We accelerate operational innovation and build bridges across VMware and its partner community.We put our people first by creating a global employee experience that builds loyalty. Operations Specialist makes our partner programs run. We are looking for an Incentive Operations Specialist to work on special Partner Incentive Initiatives. The ideal candidate is seeking experience working with a collaborative team focused on helping our business stakeholders and partners turn strategies into successful business outcomes. The role requires strong attention to detail, and data and process acumen.
In this role, you will:
Provide coordination, administration, and execution of strategic Partner Incentive Initiatives
Work with initiative owners to create and document initiative requirements, operational processes, and partner performance requirements
Facilitate "business lite" initiative planning activities with partners and internal teams to onboard partners into initiatives
Manage configuration and administration of initiatives in VMware systems
Work with go-to-market teams, partners, sales specialists, marketing managers to train and enable partners on the initiative, and communicate activity requirements, deliverables, and deadlines
Review, analyze, and verify partner performance and proof-of-execution documents against specified requirements, tasks, and milestones with consultation from Initiative SMEs
Track partner progress and provide reporting on progress against milestones and activities, initiative KPIs and metrics
Provide partner support – answering questions, resolving issues
Identify, escalate, and ensure resolution of issues impacting successful execution of initiatives
Manage payout process including vendor POs, invoices, payment batches
Act as operations backup to support business continuity in other operational areas where/when needed
Requirements:
Pursuing a Bachelor's degree in any relevant field of study
Demonstrated experience in

facilitating project execution, managing stakeholder relationships, driving discussions remotely and over the phone

Demonstrated organizational skills. Ability to handle several projects in a demanding and multi-tasking environment, prioritize, and meet stringent deadlines
Ability to quickly ramp on new areas, establish operational activities to support
Ability to assess partner performance against metrics and requirements, using reports
Superb communication skills – communicates information and clear instructions in both written and oral forms
Advanced Excel skills
Ability to manage budgets and reporting
Available to start in July 2020
Preferred Skills:
Self-motivated, highly collaborative, creative, goal-oriented, and team-centric
Effective communication skills
Exceptional attention to detail
Strong quantitative and analytical competency
Ability working with cross-functional teams
*This job opportunity is not eligible for employment-based immigration sponsorship by VMware.
今すぐ応募する