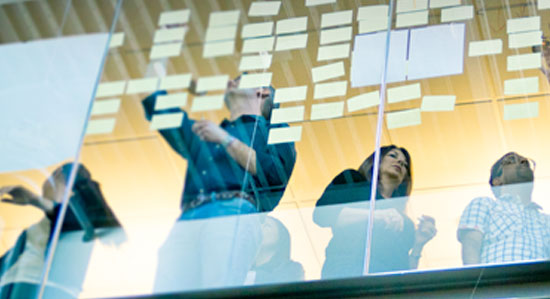 積極性を持ち、驚きと刺激をもたらす人材を 求めています
New Grad - AirWatch Renewals - Renewals Specialist
今すぐ応募する
採用情報 ID R1909460
掲載日 Oct. 03, 2019
Business Summary:
98% of Fortune 500 Companies use VMware Technology!
The most advanced companies in the world turn to VMware to manage, grow and transform their business. When you work here, you're connected to a global community of innovative, empowered employees working together to solve the most critical technology challenges.
We believe that creativity sparks innovation and inspires our employees to think differently and challenge the status quo. Whether it's the kind of products we develop, our approach to sustainability, or how we give back to our communities, VMware finds unique ways to bring people together to fuel creative thinking. Want to know more, check out our website https://careers.vmware.com/.
Job Role and Responsibilities:
VMware Academy:
VMware Academy is a global development program that is designed to fast track new graduates from in-depth training into successful careers within the Worldwide Sales and Services organization. As a part of VMware Academy, you will begin your journey by being immersed in several weeks of collaborative training known as Foundation (classroom) at a designated VMware location. Upon completion of Foundation training, you will return to your home office and move into Role-Based (on-the-job) training over the course of 4-6 months depending on role and location. During your Role-Based training, you will continue to develop your skills and product knowledge while creating meaningful mentor relationships that will ignite your career. After Role-Based training, you will have completed Academy and transition into your role and business unit. With continued development, manager support, and ongoing mentorships, your growth is limitless. We look forward to seeing you in Worldwide Sales and Services.
Renewals Specialist:
Due to rapid growth and increased demand for our award-winning mobile device management (MDM) software solutions, AirWatch is actively seeking a Renewals Specialist.
Within this role, you will handle annual renewals for named small and medium-sized business accounts. This person will coordinate with multiple departments to drive successful growth within our existing client base. Our Renewals Specialists interact daily with clients at multiple organizational levels and have the opportunity to further develop AirWatch's relationships to directly impact the company's bottom line.
In this role, you will:
Manage annual renewals for existing customers
Responsible for maintaining a positive relationship with customers and coordinating with internal account executives and our accounting team
Prepare and distribute annual renewals for 50-200 customers as well as required reports for internal teams and meetings
Follow up on customer requests and act as customer's advocate to AirWatch internally
Handle all customer inquiries and critical issues in regard to renewals as well as internal inquiries from our account executive and accounting teams
Maintain knowledge on the latest AirWatch products and pricing
Utilize advanced features of PowerPoint, Excel, and Word to customize presentations and build detailed spreadsheets, models, and complex proposals
Utilize a leading-edge CRM system, Salesforce.com, for sales opportunity distribution, tracking, and reporting
Requirements:
Currently pursuing a Bachelor's degree in Business Administration, Sales, or relevant field of study
0-3 years Account Management, Customer Service, or related experience in a B2B environment
Experience leading discussions with clients and/or internal resources to identify, clarify, and capture complex requirements and craft working solutions
Proven track record of rapidly growing revenues within existing accounts
Demonstrated ability to support customer retention and expansion initiatives
Available to start in July 2020
Preferred Skills:
Experience with Salesforce.com
Ability to work independently, use excellent judgment, and build "client-ready" deliverables
Professional attitude, presence, and interpersonal skills
*This job opportunity is not eligible for employment-based immigration sponsorship by VMware.
今すぐ応募する