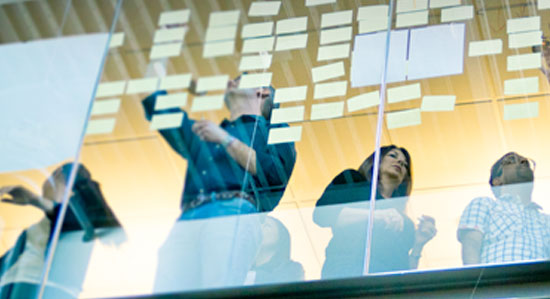 積極性を持ち、驚きと刺激をもたらす人材を 求めています
Careers in Engineering and Technology
Engineering and Technology
Mobile Developer- End User Computing
今すぐ応募する
採用情報 ID R1912177
掲載日 Aug. 27, 2019
VMware is a global leader in cloud infrastructure and business mobility. VMware accelerates customers' digital transformation journey by enabling enterprises to master a software-defined approach to business and IT. With VMware solutions, organizations are building extraordinary experiences by mobilizing everything. Our customers are responding faster to opportunities with modern data and apps hosted across hybrid clouds, and safeguarding customer trust with a defense-in-depth approach to cybersecurity.
The VMware End User Computing team is looking for a full-time Software Development Engineer to help drive the evolution of our next-generation Unified Endpoint Management (UEM) platform.
Our mission is to empower employees to easily access corporate applications, content, email, and more, from any of their devices, while ensuring enterprise grade management and security. By delivering a premier UEM suite through our cloud-hosted service, we enable thousands of organizations across the globe to securely adopt mobility and thrive in today's business environments.
Are you passionate about high-quality software and code standards? Do you enjoy working with world-class engineers, who push themselves and their peers to the limits? Can you meet bold delivery dates and work with tight schedules?
In that case you would be an ideal addition to our team as you will get to work on meaningful problems, develop products for cloud scale, tackle interesting challenges, and implement self-healing systems. Our products are undergoing rapid change, and much of our work is centered around establishing a highly-scalable architecture supporting dozens of platform services to enable rapid delivery. As a key team member, you will be instrumental as we build extraordinary products and architecturally-sound systems that are aligned with our business needs.
Job role and responsibilities:
We are seeking a Mobile App Developer to join our Hub team.  Hub is an enterprise application that is used by millions of people on a daily basis around the world. Hub combines the best in class device management with features and capabilities that enrich workers lives. We are constantly looking to improve the way users are made aware of users, apps and communications. In each release, we aim to make Hub more useful for our users and add features to match new Android capabilities. As a Mobile developer, you'll collaborate with internal teams to develop functional mobile applications, while working in a fast-paced environment.
We are passionate about delivering high quality and highly secure product. You will work on a product that users see throughout their day, as they search for colleagues, find useful applications and get notified about corporate communications.  You will work with a highly motivated and dynamic team of people and report into a Manager/Senior Manager. You will have the opportunity to participate in all phases of the software development process.
Required Skills:
Pursuing Bachelors in Computer Science or equivalent 
Coursework (in some) of the following: Algorithms, Data Structures, Storage and\or Operating Systems, Computer Architecture, Machine Learning, Compilers, Networking, Distributed Systems, Analytics, Web Development 
Knowledge in one or more of the programming languages: Swift, Objective-C, C++
School and/or industry projects involving significant design and development
Experience developing client-server or distributed, multithreaded applications 
Ability to work independently 
Strong teamwork and communication skills 
Preferred Skills:
Knowledge of XCTest Framework 
Knowledge of Git 
Exposure to CI/CD concepts is a plus 
"This job requisition is not eligible for employment-based immigration sponsored by VMware."
今すぐ応募する