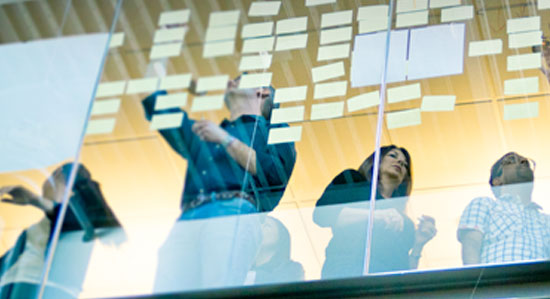 積極性を持ち、驚きと刺激をもたらす人材を 求めています
Careers in Engineering and Technology
Engineering and Technology
Member Technical Staff
今すぐ応募する
採用情報 ID R1904937
掲載日 Apr. 08, 2019
You've read the headlines – data breaches are rampant and it's not because organizations aren't spending enough money on IT security. In fact, we are spending more than ever while breaches persist and grow in impact. Traditional IT security needs an overhaul that focuses on effective design and usability – especially in rapidly changing public and private cloud environments. This is where you come in.
We are seeking a senior engineer with a real passion for security to work on our dynamic network encryption product within the Security Products Group. In this position you will focuses on encryption technologies and data security. Especially building an available and robust Application level TLS encryption report card with capability to add TLS encryption tunnel to make application follow company standards.
VMware SPG is a new and exciting team within the Networking and Security Business Unit (NSBU - the team that ships NSX), passionate about building new security solutions for the software-defined data center. We have the feel and excitement level of a startup within of one of the most successful and exciting companies in the industry. VMware Security Products Group (SPG) knows that making security easy to use means that it is more likely to be used, correctly. And this means better security in the long run.
Role and Responsibility:
DESCRIPTION:
You will utilize your experience in software development experience to
• Research, design, implement and unit test new features in flagship security product VMware's AppDefense
• Code in C, C++ and python
• Deliver solid code and working applications that provide the appropriate level of security, performance and reliability
• Work closely with the members of the AppDefense team, in an agile development environment
• Interact with other development teams, QA, Documentation, Release Engineering to execute on product goals
• Provide strong testing, debugging and documentation skills, and develop automated tests for software created by you or others in the group
• Take full ownership of technical features and technical design, identifying and resolving design issues early
• Be self-motivated and proactively manage time and tasks

COMPETENCIES:
• Strong experience in Windows internals and network programming.
• Writing server code in windows environment
• Debugging techniques
• Good knowledge of Windows packet filtering (WFP), and desirable but not required Network drivers on Windows
• BS in Computer Science or equivalent required; MS preferred
• Understanding of the security space including aspects of desktop and server security
• 5+ years of professional experience designing and implementing software systems, preferably in C/C++
• Desired areas are security products and system related tools
• Java coding skills are a plus
• Windows Packet Filter programming
• In depth knowledge of Operating System API
• Hard-working, results oriented, high energy, self-motivated and creative individual who can become a part of a new and exciting team

Preferred Skills:
Formal degree in computer science or equivalent, masters degree in computer science or a PhD
Understanding of TLS principles
Security Domain Expertise with vulnerability and threat management experience
Virtualization technologies, centralized networking, Encryption or Security Crypto experience are all a huge advantage
Experience in cloud management system design is a plus
Excellent interpersonal and communication skills
今すぐ応募する