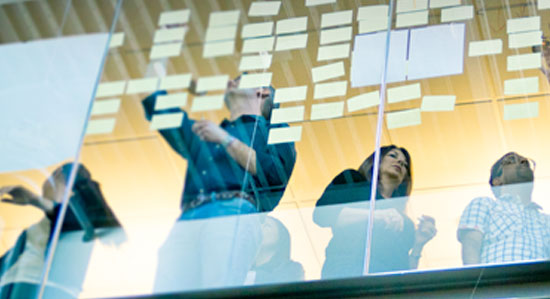 積極性を持ち、驚きと刺激をもたらす人材を 求めています
Careers in Engineering and Technology
Engineering and Technology
Member of Technical Staff
今すぐ応募する
採用情報 ID R1912909
掲載日 Oct. 21, 2019
VMware's world-class, award-winning R&D team is comprised of thousands of top-notch computer scientists and software engineers that are transforming computing through virtualization. Members of the R&D team voice their creative ideas and watch them become initiatives, participate in exciting short-term and long-term products on the VMware roadmap, initiate advanced research projects, and/or write and test code that ships. At VMware, our engineers continue to learn and grow by working with top professionals from around the world and recent graduates of top universities and by taking advantage of our extensive internal training opportunities and generous external education assistance program. R&D team members work on the latest computing equipment and have access to the ACM and IEEE libraries. VMware has R&D offices in: Silicon Valley; Burlington, MA; Cambridge, MA; Broomfield, CO; Sofia, Bulgaria; Aarhus, Denmark; London, UK; Herzliya, Israel; Bangalore-Pune, India; and Beijing, China.

Overview on SDDC: The ideal architecture for private, public, and hybrid clouds. Pioneered by VMware and recognized by the industry and analysts alike, SDDC extends the virtualization concepts you know— abstraction, pooling and automation — to all data center resources and services. Software-defined data center technology helps attain new levels of infrastructure utilization and staff productivity, substantially reducing both capital expenditures and operating costs.
Roles & Responsibilities
This role requires a highly motivated & self-driven Software Engineer with a passion for Quality Engineering and Customer Advocacy. In this role you will get an exciting opportunity to work on industry leading vSphere virtualization platform. Our team is responsible for delivering high quality software for vSphere product. The current job opening is for engineers to work on the Hypervisor subsystem within the vSphere product.
This opportunity also enables you to work on complex customer configurations and collaborate with development team to debug customer use cases. Engineer will also get an opportunity to design and automate new test cases for complex VM Platform features within vSphere
Functional testing of VM Platform subsystem (Hypervisor) within vSphere product.
Analyze functional requirements for the product; understand customer use case scenarios and enhance coverage
Define test strategies; Test planning activities and execution.
Design tests, enhance test automation framework and automate tests based on the code changes and integrate them into the continuous integration suite.
Initiate and drive cross team/functional activities that help in improving technical expertise and knowledge sharing among the teams.
Drive Initiatives & Innovations that helps drive process and efficiency improvements.
Reproduce complex Customer problems and test customized releases to Customers.
Participate in bug triage activities; manage bugs, drive the activities for the bug to get a closure
Competencies & Key Skills:
Bachelor's or master's degree in Engineering
2 to 4 years of industry experience with excellent understanding of system architecture and Operating Systems concepts.
Knowledge of Linux/Unix OS kernel internals, including memory management, resource management, and interrupt architecture.
Strong knowledge of x86 assembly/architecture is desired.
Strong programming skills in one or more languages: C or C++
Exposure to Test automation frameworks in C/C++, Python or Java.
Strong experience with Linux and Windows based environments.
Knowledge of device drivers
Hands on experience or knowledge in Virtualization and cloud concepts will be an added advantage.
Excellent debugging and troubleshooting skills.
Strong collaboration skills, good leadership and initiative to work with teams which might spread across different stakeholders.
Should have passion about quality, good understanding about the best practices, SDLC/SQLC processes, QE methodologies, detail oriented and good follow through skill. 
Ability to learn about software products by reading manuals, installing and managing various test automation and execution software used in lifecycle of Quality Engineering
Be organized, self-motivated and proactively manage time and tasks
Strong teamwork and excellent communication skills
About Us:
VMware is a global leader in cloud infrastructure and business mobility. Built on VMware's industry-leading virtualization technology, our solutions deliver a new model of IT that is fluid, instant and more secure. Customers can innovate faster by rapidly developing, automatically delivering and more safely consuming any application.

With 2015 revenues of $6.6 billion, VMware has more than 500,000 customers, more than 75,000 partners, and 19,000+ employees in 120+ locations around the world. At the core of what we do are our people who deeply value execution, passion, integrity, customers, and community. Do you dare to do the stuff you've always dreamed about? Dare to explore at careers.vmware.com.
今すぐ応募する