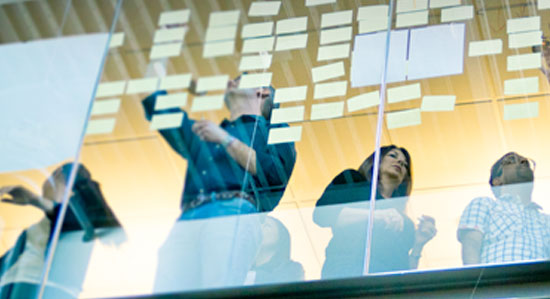 積極性を持ち、驚きと刺激をもたらす人材を 求めています
Careers in Engineering and Technology
Engineering and Technology
Member of Technical staff
今すぐ応募する
採用情報 ID R1911869
掲載日 Aug. 16, 2019
CloudHealth by VMware is the global market leader in Cloud Service Management, and the most trusted software platform used to accelerate business transformation in the cloud. We are searching for dedicated and versatile engineers, who are passionate about working in a company whose culture is fanatical about innovation and fixated on delivering software products that solve our customers' most challenging business needs. As a Manager, you'll have the opportunity to make significant and direct impact on our products, platform, and solve some of the most complex challenges in cloud computing.
Why we value you:
You have an analytical mind and a passion for the craft of software engineering. Technologies come and go, but that excites you because of the endless possibilities it creates. You want to successfully drive definition, architecture, and timely delivery of software in an Agile environment. You build complex systems that and with focus on data analysis, systems management, and Cloud Computing, and the customer experience in everything you construct. You're looking for a collaborative environment whose teams care about the product they are creating, how they create it, and the impact it has on customers' business objectives.
You will:
Innovate every day.
Collaborate with the Product Management, Support, and existing engineering teams to design, develop, and publish software supporting a highly available, scalable, fault-tolerant SaaS platform.
Produce software designs to support long-term maintainability and extensibility of code.
Be Agile in removing the road blocks for customer issues with quick fixes, and development of Proof-of-Concepts for to explore new capabilities directly with customers.
Contribute to relevant open source projects.
Participate in all phases of the software development cycle as part of a Scrum team.
Work in multi-functional agile teams to regularly experiment, iterate, and deliver on new product objectives with an end-to-end responsibility for your team's goals.
Obsess over quality in the product you create, and the code you write.
Advance your technical and interpersonal skills to continually improve your effectiveness as an engineer.
Determine the level of testing needed and ensuring your changes are deployed safely in a multi-tenant SaaS Environments.
Open up the boundaries in adopting new technologies and adopting new proven techniques in design and test
Be able to mentor Junior members technically in Architecture, Design and robust Coding
You Have:
A sense of humor (Non-negotiable). We work too hard to not have fun and celebrate

individual/team/company

accomplishments.
6+ years of commercial software development experience.
2+ years production work developing microservices for distributed systems.
Knowledge about microservices hosted in leading cloud environments (AWS, Azure, GCP, preferred).
Experience with UI design and development (React or Angular).
Familiarity with cloud security and cloud scalability.
Experience with API-first REST-based microservice development.
Experience with cloud-based distributed application scaling & data processing.
Have worked with data stores (Redis preferred)
Experience with containerized applications (Docker preferred)
Worked in a multi-threaded programming environment.
An understanding of team and individual goals and are motivated to accomplish them.
Strong communication and problem-solving skills.
A desire to work in an environment where you will both, teach and be taught.
Understand why comparative analysis is key to continuous improvement, innovation, quality, and success.
We're already intrigued, but would love experience with:
Java, Scala, Ruby/JRuby
Kubernetes and Docker
MySQL
ElasticSearch
React or Angular
今すぐ応募する