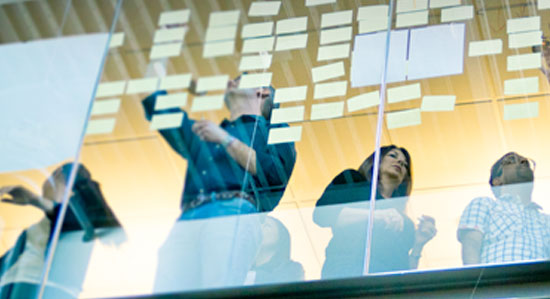 積極性を持ち、驚きと刺激をもたらす人材を 求めています
Careers in Engineering and Technology
Engineering and Technology
Member of Technical Staff - Lead
今すぐ応募する
採用情報 ID R185262
掲載日 May. 30, 2018
Engineering Team Lead
VMware End-User Computing Engineering is a high-performance culture marked by technical leadership, fearlessness, and intense focus on customer success. Our mission is to empower employees to easily access corporate applications, content, email, and more, from any of their devices, while ensuring enterprise grade management and security. We're always looking to amplify our impact, and work smarter while continuously evolving how software is made. Our work directly impacts over 20 million people across 20,000 customers by delivering the world's best Enterprise Mobility Management suite.
What you'll do:
Ready to improve the way work is done across the world?  The Engineering Team Lead at VMware showcases your ability to provide technical leadership to an engineering team while also being trusted to match an effective solution design to a business problem.  You will play a crucial role to enable the Windows 10 modern management story that will have you solving cloud based solutions as well as solutions that land on every Win10 pc shipped out of factories.  The Engineering Team Lead will:
Show effective, and constructive communication, teamwork, and delivery skills
Work with a small team of highly capable engineers, and designers using Agile engineering practices, continuous integration, and continuous delivery models.
Climb new technology learning curves while learning the Windows 10 modern device management domain.
Break down coarse grained engineering problems, make just enough design, factor in non-functional requirements (scale, maintainability, performance) get agreement, and own the effort to delivery.
Collaborate with other engineering leads, UX designers, and product managers to build on each other's ideas to craft effective solutions
Bring a strong sense of solution ownership
What you'll bring along:
BSCS or equivalent required.
8+ years relevant experience building internet enabled (web, mobile, services) enterprise-class software systems and services, or strong products.
Thorough understanding of design patterns, and how to apply them to various problems
Relevant experience with micro services design, and development
Abilities to rationalize the technology choices against the business problem, and engineering team capabilities
2+ years of JavaScript experience working on SPA based applications (ie. Angular.js, React.js, Backbone.js), and jQuery
4+ years' of impactful experience with REST services design and development required (C# asp.net web api, Express.js, Hapi.js, etc)
Deep application, and services based security understanding (oauth2, CORS, SQL Injection, etc.)

6+ years of meaningful experience with C#

A robust level of practical knowledge around relational databases (performance, scale, security), and T-SQL
What would be great to have:
Windows 10 modern device management experience
Dell Security and Command experience
Microsoft Graph experience
Cloud based PaaS usage (Azure, AWS)
Docker experience desirable
Basic UX design sense
What you'll get
Opportunities for you to work in a strong innovation culture alongside teams consistently leading the markets they are in, and competing against the best software companies there are
Challenging, and engaging projects that will help change the landscape of corporate IT for the better.
An authentic career path with a support cast that will help you along your journey
Attractive compensation package with competitive salary, flexible bonus scheme, and long-term incentives
Healthy work environment with company sponsored medical insurance programs, sport activities, and open communication
Work-life balance tailored to your needs, paid vacation, paid sick leave, team events
This position is eligible for the JoinEUC referral campaign.
今すぐ応募する
保存した求人情報
保存された求人情報はありません。
最近参照した求人情報
参照した求人情報はありません。