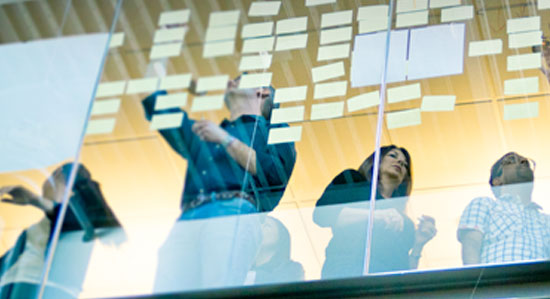 積極性を持ち、驚きと刺激をもたらす人材を 求めています
Careers in Finance
Finance
Manager/Senior Manager of GCR Business Insights and Sales Operations Shared Services
今すぐ応募する
採用情報 ID R1912461
掲載日 Sep. 10, 2019
Manager/Senior Manager of GCR Business Insights and Sales Operations Shared Services, VMware
Beijing, China
VMware (NYSE: VMW) is a global leader in virtualization and cloud infrastructure, two areas that consistently rank as top priorities among CIOs. VMware delivers award-winning, customer-proven solutions that accelerate IT transformation by enabling more flexible and agile service delivery. Our solutions help organizations lower costs, increase business agility and ensure freedom of choice. We are searching for people who are ready to accelerate, innovate and lead to join our team of more than 19,000 employees in 40+ locations worldwide working to develop creative solutions that deliver the future of IT through cloud computing.
Job Role and Responsibility
We are looking for a high potential candidate who wants to make a difference to the business and people around him/her. The successful candidate should have a proven track record of being able to understand trends and patterns in customer buying behavior in order to identify strategic insights and develop them into executable business strategies. He/she should also have solid experiences in Sales Operations to lead a team of analysts performing sales operations shared services and analytical reporting. This role is critical in both strategic and operational aspects to support business growth and operational efficiency.
Your mission will be to provide valuable insight and analysis that will be used by the VMware GCR sales organizations to deliver results through smart selling and sales prospecting strategies. You will initiative programs to identify areas which need business insights to formulate selling strategies. You will be the key focal point to provide both "inside-out" and "outside-in" views for cross functional planning and strategic formulation.  
This high visibility role requires a self-motivated and proactive leader with a passion for business development, excellent relationship development, critical thinking, problem-solving capabilities and the drive and energy to execute in a rapid timeframe. The role will work with complex data sets of varying degrees of size and complexity, including both structured and unstructured data. The role will focus on delivering value through transforming data into actionable insights and recommendations. Present clear and concise results for territory and account level prospecting and execution, displaying razor sharp intellect, coupled with problem solving, judgment, and decision-making skills. Specifically, you will be playing a key role in supporting the following programs (inclusive but not limited to) while working with other functional stakeholders (e.g. Strategic Planning, Field Sales, Channel, Marketing and etc.):
Quarterly pre-earning call analysis deck

3 Years long range planning

Competitor pricing analysis

Industry, territory and product landscape analysis 

Data and analysis for any ad hoc requests
Sales Operations Shared Services
The identified candidate will manage a team of seasoned analysts to deliver Sales Operations shared services functions such as account validation, account realignment, order reassignment, booking reconciliation report, order to opportunity linkage, data hygiene check and etc. You will also work closely with North Asia SSC and Global SSC on problem solving and process improvements. You will ensure that business needs are being prioritized and SLAs are met as well as ensure bookings data is managed as per required program terms.

You will lead the team to execute against agreed KPI and SLA with high quality. Build and maintain a strong working relationship with all stakeholders to solve complex day to day problem.
Desired Qualifications & Skills
BS/BA or equivalent experience required; MS/MBA preferred

At least 5 years of people leader and capable of inspiring team with a clear vision and purpose.

5+ years of relevant experience in marketing/sales or sales operations functions with thorough understanding of

quote to cash process, booking management, accounts & territory planning.

Extensive experience with Salesforce.com platform, Tableau, WAVE and other industry leading BI tools to conduct analysis of large data sets to derive business insights

Strong consulting skill set, including issue disaggregation, analysis, presentation creation and stakeholder management

Experience and understanding of sales motion model like Retention, Acquisition and Development (RAD)

Experience and knowledge of technology solution enterprise and SMB segments sales life cycles

Leveraging knowledge of advanced technologies, cloud computing, and support business models

Successful track record in a complex, multi-team, and fast paced business environment

Excellent communication skills with fluent English.
今すぐ応募する