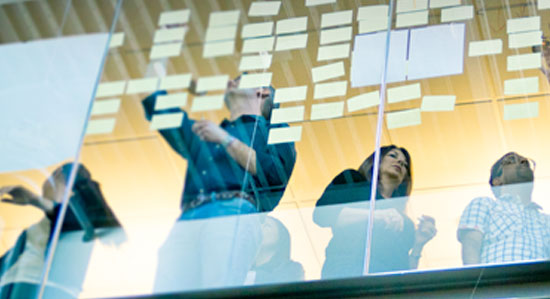 積極性を持ち、驚きと刺激をもたらす人材を 求めています
Careers in Finance
Finance
Manager of PSO Operation and Program Management, GCR
今すぐ応募する
採用情報 ID R1811737
掲載日 Nov. 20, 2018
The Manager of PSO Operation and Program Management, GCR plays a business partner role to support GCR Professional Service Delivery also work on ad hoc business alignment and/or compliance related programs. This role will enable the field PSO delivery operations and ensure ongoing strengthening of compliance and control environment in GCR professional services, of which in line with the global standards by following the Corp policy and process. In terms of program management, this role will interact with key stakeholders in legal, compliance, internal audit, deal desk, sourcing, sales operation, sales finance and JV finance and operation for process improvement initiatives and/or compliance case.
The Manager of PSO Operation and Program Management, GCR will be reporting to GCR Strategy and Operation function under the Director of Strategic Planning and Program Management. The successful candidate will be serving as a key business advisor, closely partner with two PSO regional leaders in GCR and their next level managers. Also, be an advocator to strengthen the control environment, remove necessary operational difficulties, and interact with key stakeholders to optimize the route to market of services and delivery resource management.
Professional Service Delivery Operation (50-70%)
 Interface as necessary between Bangalore Shared Services and GCR field PSO team for non-standard transactions and make escalations as need.
 Facilitate Subcontractor/Partner onboarding and renewal process. (Collation of required due diligence documents, interface between business, central operations and strategic sourcing)
 Hands on end to end onboarding process of subcontractors
 Work with Regional Delivery Leads to manage credit extension requests
 Analyze weekly delivery digest reports and where necessary work with regional delivery leads, PMs and EMs to rectify any non-compliant transactional items such as
 WAR approvals
 Timesheet entry/late timesheet management
 Work with PMs to ensure customer billing is managed in a timely manner.
 Work with PMs to manage credit backlog and extension requests
 Validate of subcontractor invoice submissions
 Ensure COGS accruals are accurate and are submitted on time.
 Analyze scenarios and provide solutions to complex delivery case and customer escalations.
 Identify cost reduction opportunities with the PSO Delivery and participate as part of a project team to implement until completion.
 Manage consultant profiles and assist Regional Delivery Leads to plan and manage the resources hiring schedules.
 Audit all SOW and delivery documents are keep in a proper place as required.
 Ensure the service delivery comply to local statutory, company accounting principle and internal processes requirements.
 Work to become an SME in a given functional area (Policy and Process).
Program Management (30-50%)
 Assistance to build the service business model in the China Joint Venture.
 Discover operation & process weakness and to rectify by working with responsible parties.
 Coordinating/ organizing the following up action/implementation on audit findings.
 Analyze budget/actual variances in case studies and identify root causes to drive improvement plan.
 Ensure actions are taken to improve business operation processes to maximize productivity and efficiency.
 Participate the business planning and analysis.
 Act as an enabler for new policies, guidelines and process in the managed program.
Qualifications
The successful candidate will have a self-initiative mindset, act as an influencer that focus on business impact, and continuously learn and innovate. The person ideally should have experiences in managing delivery operation or any kind of contract-defined business. The person has a capability to actively contribute and build strong collaboration within diverse and virtual teams who are action oriented and able to build and deliver strong results through cross-functional teams as well.
Having a background in finance is must and can communicate well by speaking fluent Chinese and English together with excellent presentation skills.
• At least 10 years of progressive experience and responsibility in managing delivery operation (IT industry preferred) or a finance professional for any kind of service business in MNC, with at least 3 years based in China.
• Be critical thinking to understand the business natural and can accumulate the required business acumen quickly in the business interactions.
• Ability to produce quality materials within tight time frames and simultaneously manage several projects
• Able to build cross-functional relationships, influence and interact with all levels in the organization
• Passionate, diligent, hands on and attention to detail
• Strong skill in MS Excel and Office Suite
• Professional English written and verbal communication and interpersonal skills.
• Ability to communicate finance and accounting issues in a concise yet thorough manner to non-finance personnel.
• Accounting and/or legal qualification is a plus.
• Occasional travel required.
今すぐ応募する
保存した求人情報
保存された求人情報はありません。
最近参照した求人情報
参照した求人情報はありません。