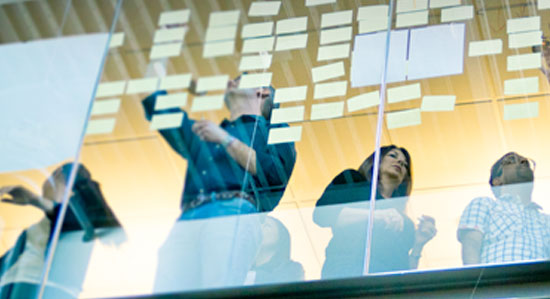 積極性を持ち、驚きと刺激をもたらす人材を 求めています
Careers in Marketing
Marketing
Manager, Global Field Communications
今すぐ応募する
採用情報 ID R1912577-3
掲載日 Oct. 23, 2019
The Manager of Global Field Communications is a high energy, resourceful and creative individual responsible for developing and executing strategic internal sales communication programs. In this dynamic role, you'll be focused on aligning and engaging members of our 5000+ global sales teams around the world to ensure they're armed with the right sales information to engage with customers. You'll be at the epicenter of how this $10 billion software company operates and will serve as a critical communications partner as we continue to grow our business.
This role will have a 360-degree view of our sales cycle. You'll arm our global sellers with access to important news & announcements, programs, and tools to help them win against the competition. This includes establishing sales communication strategies for worldwide sales and operational programs, product launches, and our annual sales kick-off event using innovative communication vehicles including increased leverage of social channels that allow sellers to find information while they're in the field.
You'll also have a seat at the table within our sales content governance board to consult on how to manage the sales content generated by our product, marketing, enablement, operations and services organizations.
This is an exciting and career-building opportunity for a communications professional with exceptional communication skills, vision and creativity, a collaborative leadership style, and someone who enjoys the energy and excitement of supporting a world-class sales and our customers.
In addition, you'll be able to enjoy a flexible work environment and work remotely!
Primary Responsibilities
Develop, implement and evaluate an end-to-end annual communications and field engagement plan and calendar with well-defined milestones and business impact objectives.

Manage a consistent, professional cadence of internal communications and a 360-degree feedback collection process.

Lead sales news, digital & social channel strategy to ensure the field has access to the content, tools and messages they need to be successful in growing the business.

Oversee the development of our weekly global sales news communications

Help synthesize and integrate content and key messages coming from the Customer Operations Leadership Team, Marketing, key project teams and the product teams for the global field organization.

Interface with regional communication counterparts to align sales messages and priorities globally.

Synthesize news for large, customer events so sales teams can quickly engage their customers.

Drive continuous innovation in how we communicate to the field and develop a regular, multi-faceted process for collecting and using feedback on what is working/not working in our communications approach.

Collaborate effectively as part of a high-performing team to share ideas, get feedback on hypotheses and help all members of the team be successful.

Partner with our enablement and events team to lead the internal communications function for our sales kick-off event.

Help establish a team culture that is personally and professionally rewarding, fun and stimulating.
Requirements:
5-7 years of communications experience

Exceptional oral and written communication skills

Strong executive interface skills and experience working in an executive communications role

Highly collaborative individual who is passionate about teamwork, joint problem solving and engaging with targeted stakeholders

Creative and innovative thinker with the ability to build a business case around new ideas, build consensus or support, and execute with precision

Enjoys working in a fast-paced, quickly changing environment and can maintain a cool head in stressful situations

Detail- and deadline-oriented and strong ability to multi-task

PPT experience and basic web development experience

Previous experience in high tech industry
今すぐ応募する