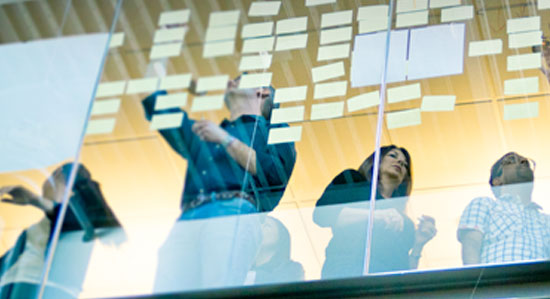 積極性を持ち、驚きと刺激をもたらす人材を 求めています
Careers in Business Strategy and Operations
Business Strategy and Operations
Manager - Deal Management with German
今すぐ応募する
採用情報 ID R1910742
掲載日 Jul. 23, 2019
Job Description
The Deal Management Team (DMT) is a dynamic team established to support standard as well as highly negotiated, unique or strategic software contracts (Enterprise License Agreements) from inception of a sales opportunity to booking. The team will be skilled and knowledgeable in a variety of areas including deal modelling, revenue recognition and commercial contract structure. As the DMT manager you will manage this team of DMT Analysts, engage with our EMEA Mgt team to build and promote the DMT model and brand, partner with Sales, Legal and Commercial Solutions to establish best practice for EMEA aligned with our Corporate DMT initiatives.
Responsibilities:
Trusted partner and advisor to the EMEA Mgt team in relation to assigned sales opportunities
Collaborate and partner with Legal Dept to continue DMT/Legal Engagement model
Responsible for identifying contractual risks and suggesting alternatives that lead to the best solution for both VMware and its customers.
Follow internal business processes to solution and seek appropriate guidance/approvals to resolve situations that deviate from standard process or fallbacks.
Participate in customer communications to deliver optimal solutions
Coach and mentor DMT Analysts in deal management and commercial acumen
Continuous review of DMT workloads to maximize efficient utilization of DMT resources
Be a strategic advisor for Sales and the Business
Required Experience:
English and German a must
Experience in working in a diverse, Multicultural Organization
Experience in working with or in IT Multinational organisations, Telecoms or Sourcing/Procurement
Demonstrable success managing talent in a team
Strong negotiation and problem-solving skills
Proven ability to exercise good judgement whilst juggling multiple priorities in a fast-paced environment.
Ability to interpret information from multiple disciplines including revenue recognition, legal and sales
Competencies:
Delegating Responsibility
Allocating decision-making and/or task responsibility to appropriate others to maximize the organization's and individuals' effectiveness.
Developing Others
Planning and supporting the development of individuals' skills and abilities so that they can fulfil current or future job/role responsibilities more effectively.
Driving Execution
Translating strategic priorities into operational reality; aligning communication, accountabilities, resource capabilities, internal processes, and ongoing measurement systems to ensure that strategic priorities yield measurable and sustainable results.
Facilitating Change
Encouraging others to seek opportunities for different and innovative approaches to addressing problems and opportunities; facilitating the implementation and acceptance of change within the workplace.
Leading Teams
Using appropriate methods and interpersonal styles to develop, motivate, and guide the team to attain successful outcomes and business objectives.
Planning and Organizing
Establishing courses of action for self and others to ensure that work is completed efficiently.
今すぐ応募する