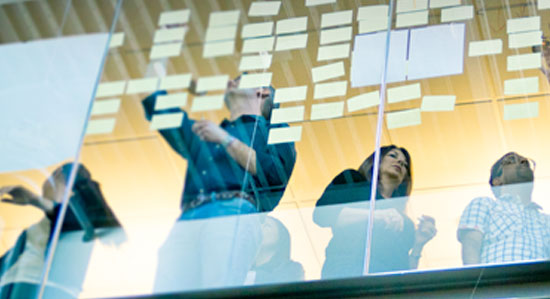 積極性を持ち、驚きと刺激をもたらす人材を 求めています
Careers in University and Recent Grads
University and Recent Grads
Junior Cloud Site Reliability Engineer
今すぐ応募する
採用情報 ID R1906558
掲載日 May. 28, 2019
We are world-class, highly-technical & dynamic team of engineers that delivers wide portfolio of VMware's internal services, multiple hyper-converged, cloud environments and humongous, heterogeneous infrastructure. The SRE " s ensure that our services meet the needs of our customers with the desired levels of reliability, performance and availability by developing continuous improvements, tools and automation.
Do you like the challenge of crafting solutions for meaningful problems, eliminate toil by creating automation?
We're looking for people who have a passion for technology, have intellectual curiosity, strong business ethics and great interpersonal skills. VMware is actively revolutionizing the way it delivers software solutions, and we need your help!
Role & Responsibilities:
Develop and maintain performant, scalable and maintainable software solutions and tools for internal use.

Perform proactive troubleshooting & performance analysis of internal services and cloud environments.

Ensure our services meet stability, performance and availability requirements.

Build robust, self-healing features and automation that reduce operational effort

and improve service up-time.

Interact with other product & development teams, gather requirements & perform

analysis to determine appropriate solutions.

Actively engage in design reviews, code reviews and operational reviews.
Requirements:
General programming knowledge. Experience with one or more of : Python, Ruby, Perl, Power CLI, Batch Scripting, GO

Experience with scripting language is preffered

Willingness to use different programming languages and frameworks to address the specific product needs

Experience with Linux/Unix based systems

Understanding in network basics - TCP/IP concepts, common protocols like DHCP

and DNS, intermediate routing & switching

Understanding of virtualization & HCI concepts.

Experience with configuration management tools like Puppet, Ansible or Salt

Systematic problem-solving approach

An active student or a recent graduate
Additional desired experience:
Experience with vCloud Suite (vSphere, NSX, vSAN, vRealize suite) + vCD.

Understanding of filesystems, quotas, RAID, LVM, NFS, SAN, iSCSI, FC, Samba and

native Windows file-sharing

Experience with containers and container orchestrators - Docker, Kubernetes, Mesos

Experience with relational databases (PostgreSQL, mySQL), NoSQL or time-series

databases

Experience with message brokers, stream processing, data transformation and

analytics.

Knowledge in CI/CD pipelines, Jenkins

Knowledge and understanding of enterprise IT processes and ITIL
VMware offers:
Attractive compensation package - competitive salary, flexible bonus scheme, company sponsored mobile phone plan and additional long term incentive

Individual career path - management and technical career growth, enhanced by learning and development program, regular performance assessment, teams of worldwide IT professionals

Healthy work environment - company sponsored medical program, food and beverage program, sport activities, open communication

Work-life balance – 25 days paid vacation, regular team buildings and celebrations
As part of the VMware global standards for integrity you will be required to go through a pre-employment screening process before you join.
今すぐ応募する
保存した求人情報
保存された求人情報はありません。
最近参照した求人情報
参照した求人情報はありません。