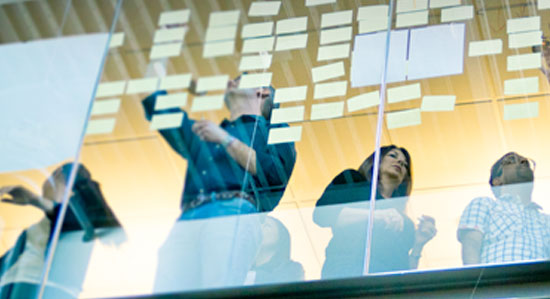 積極性を持ち、驚きと刺激をもたらす人材を 求めています
Careers in Engineering and Technology
Engineering and Technology
Member of Technical Staff- VMware Analytics Cloud
今すぐ応募する
採用情報 ID R1908204
掲載日 Jun. 26, 2019
Business Summary: 
98% of Fortune 500 Companies use VMware Technology!
The most advanced companies in the world turn to VMware to manage, grow and transform their business. When you work here, you're connected to a global community of innovative, empowered employees working together to solve the most critical technology challenges.
We believe that creativity sparks innovation and inspires our employees to think differently and challenge the status quo. Whether it's the kind of products we develop, our approach to sustainability, or how we give back to our communities, VMware finds unique ways to bring people together to fuel creative thinking. Want to know more, check out our website https://careers.vmware.com/
VMware offers cutting-edge cloud infrastructure and security services to companies of all shapes and sizes. Our world is all about technology, and that world is growing because the imagination, ingenuity and talent of our teams knows no bounds. We believe that creativity sparks innovation and inspires our employees to think of VMware differently and change the world around them. 
Job Role and Responsibilities: 
We have the journey for you!
As well as working for one of the best technology companies in the world, under the leadership of the best CEO (voted by Glassdoor), working VMware will help build out the next stage of your career journey.
A successful member of the team will have a great level of self motivation and drive. You will be expected to craft stable, maintainable and well documented features. As you grow in experience and seniority, you will also be helping other members of the grow and learn as well. We all work better and are more successful together. You will have the independence and trust to understand the big picture and determine where you can make the greatest impact. There is a phenomenal opportunity for growth in this project as VMware is just starting out in its analytics journey and there is much to do!
Insights into your Role:
First and foremost, this position is all about large scale data acquisition and analytics. As an engineer in the VMware Analytics Cloud, your primary focus will be to build the best telemetry platform possible for all teams across VMware. This system is built to help teams acquire and analyze telemetry from their products deployed in the field.
We have multiple bodies of work using Python and Java focused around technologies like Kafka, Kubernetes, Parquet, Spark and Impala. We are looking forward to understanding candidates individual interests in the fields of Big Data and Analytics to craft a project that fits both their goals and ours. These projects could be anything from augmenting our internal application engine, improving our ETL performance, creating visualization tools for incoming data, to research in analytics and Machine Learning.
Responsibilities:
 As a member of our team, you'll create innovative solutions and solve complex problems. You'll take ownership of meaningful, big-picture projects and springboard an impactful career. Become immersed in all aspects of our innovative and collaborative culture, and ensure you get the full VMware experience. You'll interact with industry thought leaders at one of our world-class campuses and enjoy networking, community service, and career development events.
Do you see yourself at VMware doing good work on a team that will shift you into the next steps of your career? Then come join the VMware Analytics Cloud team and be a part of a team that will help build out the next stage career journey.
New Graduate Responsibilities:

Deliver enterprise-class solutions in the form of a SaaS offering on top of VMware core virtualization products such as ESX and vCenter
Participate in all phases of the service development lifecycle, based on an agile scrum development methodology
Participate in the SaaS operations based on a DevOps model
Be creating production level code, learning state of the art best practices in testing and CI/CD
Required Skills:
P

ursuing BS or MS in CS or equivalent: MS preferred
Strong coding skills in Java or Python
Strong in data

structures/algorithms knowledge

Software development experience using cloud APIs
Strong background and interest in distributed systems, cloud management, protocols or API development is considered a plus
Understanding of VMware vSphere platform is highly desirable
Excellent verbal and written communication skills

Coursework (in some) of the following: Algorithms, Data Structures, Machine Learning, Data Science, Operating Systems, Distributed Systems, Analytics, Database Systems

Strong algorithmic

and problem-solving skills

Experience in working with world-class software development teams and projects through multiple releases
Preferred skills:
Previous internship experience is a plus

Experience with SaaS and Cloud platforms. Technologies like AWS, Docker, Kubernetes

Ability to work independently

Experience

with data processing concepts (e.g. ETL, data aggregation, data analysis) is highly desirable

Strong teamwork and communication skills

Solid understanding of SQL and NoSQL databases

Experience with ML/Data Analytics tools like TensorFlow, iPython, R
 Find out more at:
https://cloud.vmware.com/service-catalog
We're hiring for this team in the following location:
Boston, MA
今すぐ応募する