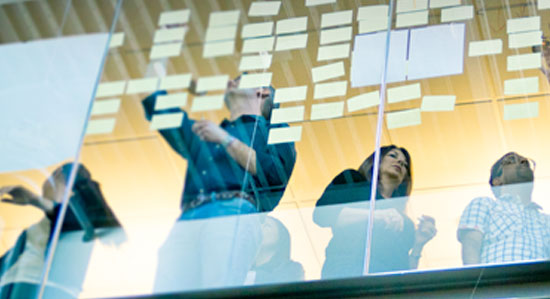 積極性を持ち、驚きと刺激をもたらす人材を 求めています
Careers in University and Recent Grads
University and Recent Grads
Intern – Telco & Edge Cloud – Strategy and Planning Analyst
今すぐ応募する
採用情報 ID R1908788
掲載日 Oct. 18, 2019
98% of Fortune 500 Companies use VMware Technology!
The most advanced companies in the world turn to VMware to manage, grow and transform their business. When you work here, you're connected to a global community of innovative, empowered employees working together to solve the most critical technology challenges.
We believe that creativity sparks innovation and inspires our employees to think differently and challenge the status quo. Whether it's the kind of products we develop, our approach to sustainability, or how we give back to our communities, VMware finds unique ways to bring people together to fuel creative thinking. Want to know more, check out our website https://careers.vmware.com/
Job Role:
The Telco Edge Cloud BU (TEC BU) seeks to accelerate our business in Telecommunications, Edge Computing, and Internet of Things (IoT) across the Dell Technologies family, including Dell and VMware.  The group includes dedicated R&D and sales resources to deliver innovative solutions our customers. The Strategy and Operations team supports leadership for the highest-priorities issues and opportunity areas across the business.  We work with leadership to develop business strategy and translate it into operational plans.  We support collaboration across teams and establish new processes to help the group operate more effectively.
As an intern, you will collaborate with other team members on our ongoing initiatives (e.g. annual strategic review process and financial planning, BU performance monitoring, etc).  You will also be given ownership over a project to deliver during your internship.  Representative past projects include evaluating new markets for product opportunities, identifying high-potential customer segments, and developing an industry fact base to inform partnership strategy.
Responsibilities:
As an Intern at VMware, you'll create innovative solutions and solve complex problems. You'll take ownership of meaningful, big-picture work and springboard an impactful career. Become immersed in all aspects of our innovative and collaborative culture, and ensure you get the full VMware experience. You'll interact with industry thought leaders at one of our world class campuses and enjoy networking, community service, and career development events.
Contribute to the development of Dell Technologies IoT strategy and business plans to capitalize on current/future market trends and achieve operational efficiencies
Partner with the other members of the Strategy and Operations team to identify, align, and implement strategic goals and objectives for the business
Conduct internal and external research into market trends, competitors, and product opportunities
Required Skills:
Currently pursuing a Bachelor's degree in Business, Economics, Information Systems or related field
Communications skills and presence to engage with senior leadership
A strong collaborator, with the ability to work cross-functionally with stakeholders from different teams
Research skills to uncover data and connect it into a compelling story
Analytical skills to develop insights into complex business issues
Preferred Skills:
Experience in the IT industry
Strong understanding of business strategy within the technology industry
Project management experience, including setting goals and monitoring progress
Please note that whileanyonewith a legal right to work in the U.S. may apply for this role, VMware is not presently sponsoring work visas for the entry-level roles for which these Internships may prepare you.
今すぐ応募する