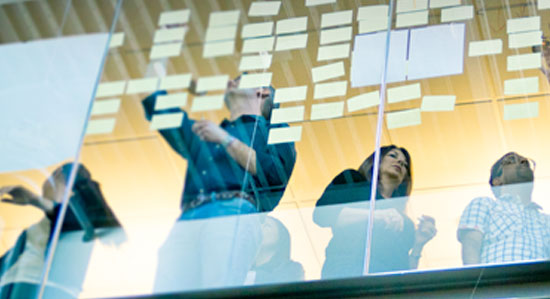 積極性を持ち、驚きと刺激をもたらす人材を 求めています
Careers in University and Recent Grads
University and Recent Grads
Intern- Sales- Inside Sales Representative
今すぐ応募する
採用情報 ID R1911381
掲載日 Sep. 05, 2019
Work Here. Transform Everywhere.
98% of Fortune 500 Companies use VMware Technology!
The most advanced companies in the world turn to VMware to manage, grow and transform their business. When you work here, you're connected to a global community of innovative, empowered employees working together to solve the most critical technology challenges.
We believe that creativity sparks innovation and inspires our employees to think differently and challenge the status quo. Whether it's the kind of products we develop, our approach to sustainability, or how we give back to our communities, VMware finds unique ways to bring people together to fuel creative thinking. Want to know more, check out our website.
We have the journey for you!
As well as working for one of the best technology companies in the world, under the leadership of the best CEO (voted by Glassdoor), the Academy Training program is designed to fast track our new graduate hires from training into successful careers in the Worldwide Sales and Services organization. We offer you in-depth training focused on our most exciting technologies, while growing your skills throughout the progression.
Insights into your Role
The Inside Sales Representative (ISR) Intern will be responsible for selling the company's products and services via telephone. A typical day involves speaking with 20-30 customers and 10+ partners that are considering purchasing VMware products. You will be responding to inbound and outbound calls. The ISR is held accountable to closing sales and placing orders typically generated by national advertising and/or referrals. You will be responsible for delivering a positive customer experience via our sales model, while maximizing revenue and margin generation. We're looking for people who love to win, have strong business ethics and great communication skills.

We are looking for someone who is:
Currently pursuing a Bachelor's Degree in Sales, Business, Marketing, Management, or equivalent
A self-motivated person with a love of sales, that will give their all to exceed goals and develop their career dreams.
Customer focused, an outgoing individual that can build rapport easily, no matter what situation.
A good listener with strong empathy skills, who can tune into customers and anticipate their needs.
Someone who loves to collaborate, has strong business ethics and phenomenal communication skills.  
Resilient and positive, with a strong drive for results and the ability to both deal with ambiguity and thrive in a collaborative high-energy sales environment.
Nice to Have:
Passionate about technology and how it is changing the world for the better, especially within the cloud computing technologies space.
Find out more:
https://careers.vmware.com/internships
Please note that while anyone with a legal right to work in the US may apply for this role, VMware is not presently sponsoring work visas for the entry-level roles which these Internships may prepare you.
今すぐ応募する