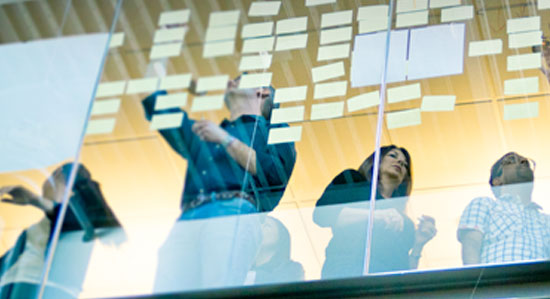 積極性を持ち、驚きと刺激をもたらす人材を 求めています
Careers in University and Recent Grads
University and Recent Grads
Intern - Product Development- Engineering Operations
今すぐ応募する
採用情報 ID R1909401
掲載日 Oct. 11, 2019
University Summary:
VMware recognizes that today's students are tomorrow's trailblazers and we value the opportunity to benefit from your fresh perspective. If you thrive in an open, innovative, technology-driven culture, VMware could be the place for you! You will be exposed to a wide range of software platform technologies that are utilized by customers all over the world.
Intern here. Transform everywhere.
Business Summary:
98% of Fortune 500 Companies use VMware Technology!
The most advanced companies in the world turn to VMware to manage, grow and transform their business. When you work here, you're connected to a global community of innovative, empowered employees working together to solve the most critical technology challenges.
We believe that creativity sparks innovation and inspires our employees to think differently and challenge the status quo. Whether it's the kind of products we develop, our approach to sustainability, or how we give back to our communities, VMware finds unique ways to bring people together to fuel creative thinking. Want to know more, check out our website https://careers.vmware.com/
VMware offers cutting-edge cloud infrastructure and security services to companies of all shapes and sizes. Our world is all about technology, and that world is growing because the imagination, ingenuity and talent of our teams knows no bounds. We believe that creativity sparks innovation and inspires our employees to think of VMware differently and change the world around them.
Job Role and Responsibilities:
We have the journey for you!
As well as working for one of the best technology companies in the world, under the leadership of the best CEO (voted by Glassdoor), you'll create innovative solutions and solve complex problems.
Job Role:
The VMware Engineering Operations team for the vSphere product line is looking for a summer intern to help drive technology delivery to high profile partners. The vSphere product line is the core of VMware's product profile. Our products are used by several Fortune 500 companies to run hundreds of thousands of machines in public and private clouds.
You will get to work on several challenging problems related to developing self-contained dev-environments that we deliver to our technology partners as an intern on our team. This enables our partners to build out compelling eco-system that VMware is known for.
.
Responsibilities:
As an Intern at VMware, you'll create innovative solutions and solve complex problems. You'll take ownership of meaningful, big-picture projects and springboard an impactful career. Become immersed in all aspects of our innovative and collaborative culture, and ensure you get the full VMware experience. You'll interact with industry thought leaders at one of our world class campuses and enjoy networking, community service, and career development events.
You will develop, test, package and release vSphere software development kits that enable key partners to develop ESXi server extensions. In addition, you will take part in managing our source program to ensure timely delivery of buildable redacted source code to key partners.  Lastly, you will have the freedom to drive improvements in these core areas of responsibility through automation and healthy process control. This is a highly visible position across multiple engineering teams and therefore requires working closely with stakeholders across several R&D functions. Solid coding skills coupled with an orientation to operational efficiency will go a long way in making you successful in this highly visible, technically challenging role. You will be working on primarily with Python, C and C++ with a sprinkling of shell scripting and Makefiles.
On our team you'll have the opportunity to:
Develop, test and package the next generation of software development kits (SDKs)
Maintain released SDKs working with partner teams to address defects found in the field
Drive source program ensuring that redacted sources can build and be delivered on time
Improve how we design and develop SDKs and deliver source code in a predictable manner through automation and process improvements
Develop a keen understanding of cloud architectures.
Required Skills:
Pursuing a BS or MS  in Computer Science or related technical field, M.S. preferred

Experience and strong interest in scripting, automation, build & test, SCM and DevOps tools such as Jenkins and JIRA.

A good understanding of core computer science fundamentals such as Algorithms, Data Structures, operating systems, distributed systems and multi-threaded programming
Familiarity with a programming language such as Python (preferred), C++ or similar
Flexibility in learning new languages, frameworks and tools
Ability to synthesize strategic solutions to interdependent and broad problems

Must have strong analytical, diagnostic and problem-solving skills with ability to drive to solutions both independently and working with teams
Preferred Skills:
Previous internship experience is a plus

Ability to work independently

Strong teamwork and communication skills

Knowledge of availability/fault domains

Willingness to contribute to open source projects is a plus
We hire interns in the following location  for this team:
Palo Alto, CA
今すぐ応募する