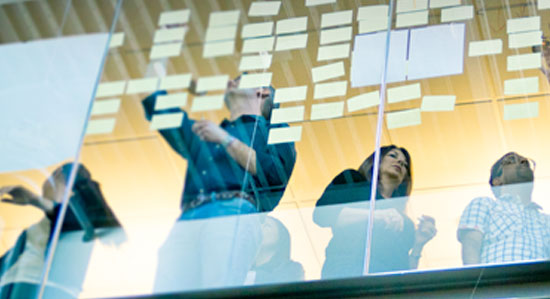 積極性を持ち、驚きと刺激をもたらす人材を 求めています
Careers in University and Recent Grads
University and Recent Grads
Intern (MBA) - Product Manager
今すぐ応募する
採用情報 ID R1915310
掲載日 Nov. 19, 2019
Business Summary: 
98% of Fortune 500 Companies use VMware Technology!
The most advanced companies in the world turn to VMware to manage, grow and transform their business. When you work here, you're connected to a global community of innovative, empowered employees working together to solve the most critical technology challenges.
We believe that creativity sparks innovation and inspires our employees to think differently and challenge the status quo. Whether it's the kind of products we develop, our approach to sustainability, or how we give back to our communities, VMware finds unique ways to bring people together to fuel creative thinking. Want to know more, check out our websitehttps://careers.vmware.com/
Job Role and Responsibilities:
Product Managers are the CEOs of their products and are responsible for defining, prioritizing, planning and driving the execution of the vision for their product lines. We possess an eye for business as well as engineering wherewithal in order to be able to strategize, drive and bring their product to market. We work extensively with customers while working cross functionally with Product Marketing, Engineering, Sales, Corporate Marketing and Alliance Partners in order to successfully prioritize features and develop the products that our customers need.
Specific responsibilities include:
Define and drive use cases, user personas, product

features/requirements,

roadmaps and release plans for product features
Identify a variety of customer needs across the application environment, drive feature prioritization and work closely with engineering to deliver successful products
Lead the product feature planning process; ensure that the product set meets the requirements of all applications which will run in, on, or be managed by the business units
Understand customer needs and requirements and represent them in MRDs and PRDs
Work closely with VMware customers, developers, and key VMware stakeholders including Engineering, Support/Services, Product Management and Sales
Understand the market competition for the product set and develop product and competitive positioning
Define, track and interpret key business metrics and drive activities which support continued deployment of applications
Support planning, execution and go-to-market
Required Skills:
First year MBA student with a BA/BS in Computer Science or equivalent technical knowledge
3-5 years of work experience in product management, product marketing, or equivalent experience in enterprise software technology.
Excellent written and verbal communications skills and are confident presenting to large audiences (e.g. VMworld)
Your past experience includes interacting with and presenting to customers and prospects
Preferred Skills:
You're capable of quickly understanding technologies, algorithms, and architecture, and interpret and articulate them into customer-facing implications
Experience with VMware products
You can seamlessly translate technology features into business benefits
You offer proven analytical abilities and think outside of the box
You are capable in developing

creative/non-traditional

solutions
You have knowledge of either networking and security IT products or Cloud Management Platforms (e.g. OpenStack, vRealize Automation, vCloud Director)
Understanding the needs, scenarios, and common deployments in the enterprise datacenter is desirable
Previous experience shows strong team skills and the ability to bring together diverse views.
Please note that while anyone with a legal right to work in the U.S. may apply for this role, VMware is not presently sponsoring work visas for the entry-level roles for which these Internships may prepare you.
今すぐ応募する