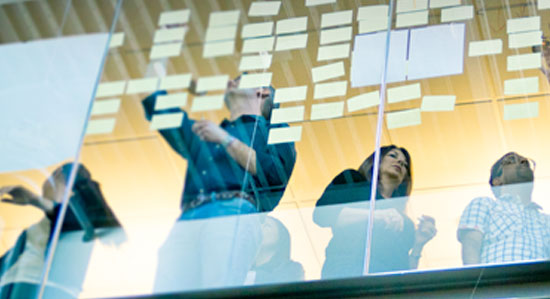 積極性を持ち、驚きと刺激をもたらす人材を 求めています
Careers in University and Recent Grads
University and Recent Grads
Intern - IT Finance - Application Development
今すぐ応募する
採用情報 ID R1908859
掲載日 Oct. 17, 2019
98% of Fortune 500 Companies use VMware Technology!
The most advanced companies in the world turn to VMware to manage, grow and transform their business. When you work here, you're connected to a global community of innovative, empowered employees working together to solve the most critical technology challenges.
We believe that creativity sparks innovation and inspires our employees to think differently and challenge the status quo. Whether it's the kind of products we develop, our approach to sustainability, or how we give back to our communities, VMware finds unique ways to bring people together to fuel creative thinking. Want to know more, check out our website https://careers.vmware.com/
Job Role:
Our organization supports VMware's Finance function with platforms and systems capabilities. We are transforming our software delivery practices in order to bring in greater agility. We also use mobile and IoT technologies to deliver new digital experiences for employees, customers and partners. As a summer Intern in the IT finance organization, you will participate in designing VMware's next-generation Subscription Billing Platform to support VMware's SaaS Initiatives using cutting edge technology. You will be able to comprehend existing business processes and application architecture and demonstrate your technical and analytical capabilities to propose a new automation opportunity in SaaS billing processes with a combined POC development. You will team up with a geographically distributed team of Engineers, Product Managers, QA and DevOps staff in Palo Alto and Bangalore. You will bring your domain expertise and creativity and drive the adoption of new technologies to address improvement of business efficiencies.  
Responsibilities:
As an Intern at VMware, you'll create innovative solutions and solve complex problems. You'll take ownership of meaningful, big-picture work and springboard an impactful career. Become immersed in all aspects of our innovative and collaborative culture, and ensure you get the full VMware experience. You'll interact with industry thought leaders at one of our world class campuses and enjoy networking, community service, and career development events. Responsibilities could include:
• Conduct independent data analysis to understand and identify AI automation opportunities in the SaaS subscription management life cycle of a finance application
• Derive a narrative through rapid prototyping and design thinking that spans from idea generation through direct customer interaction
• Help our product teams gain a deep understanding of customer experience, identify and fill product gaps, and generate new ideas that grow market share, improve customer experience and drive growth
Required Skills:
• Pursuing a degree in Computer Science, Information Systems or a related field (must be enrolled in a full time degree program at the time of the internship)
• Quantitative / analytical mindset to probe, test and decompose challenging system problems into root cause issues with strong, detail oriented skills to solve them
• Passion for solving challenging, impactful problems
• Strong programming and coding fundamentals in C/C++ and Python
• Think strategically, execute tactically.
Preferred Skills:
• Experience building simulations and conducting testing for industry or research
• Experience with data processing and analysis using high level tools (Matlab) and software frameworks
• Creative approach to solving problems (think outside the box).
• Communicate persuasively while using data and your insights to present recommendations and ideas.
Please note that whileanyonewith a legal right to work in the U.S. may apply for this role, VMware is not presently sponsoring work visas for the entry-level roles for which these Internships may prepare you.
今すぐ応募する