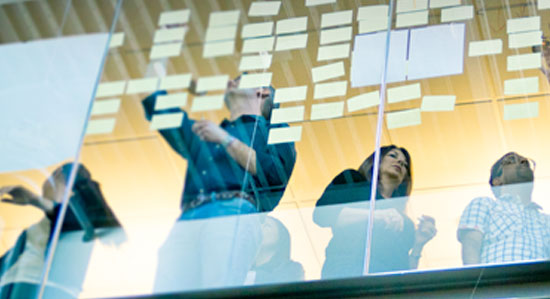 積極性を持ち、驚きと刺激をもたらす人材を 求めています
Careers in University and Recent Grads
University and Recent Grads
Intern – Global Strategic Sourcing
今すぐ応募する
採用情報 ID R1909122
掲載日 Nov. 19, 2019
Business Summary
98% of Fortune 500 Companies use VMware Technology!
The most advanced companies in the world turn to VMware to manage, grow and transform their business. When you work here, you're connected to a global community of innovative, empowered employees working together to solve the most critical technology challenges.
We believe that creativity sparks innovation and inspires our employees to think differently and challenge the status quo. Whether it's the kind of products we develop, our approach to sustainability, or how we give back to our communities, VMware finds unique ways to bring people together to fuel creative thinking. Want to know more, check out our website https://careers.vmware.com/
Job Role and Responsibilities
Global Strategic Sourcing develops and executes supply strategies that deliver high quality, timely, innovative, and competitive services and products that enables VMware's organizational priorities.
VMware offers its Sourcing intern an opportunity to be part of a critical team whose charter is to provide best in class sourcing solutions through strategic partnerships and to be a trusted business partner enabling VMware's strategic goals, through innovative sourcing. Our team consists of these main components:
Strategic Sourcing
Operations

Contingent Workforce Program
Travel and Events
Global Lifecycle Operations

Operations Support

Center of Excellence
Spend Analytics
Supplier Diversity Program
M&A Integration office
Responsibilities:
As a Sourcing intern, you will be assigned to a specific team within the Sourcing organization that will best fit your interest/skills as well as meet the critical priorities relevant at the time. Within one of these teams you will engage with many aspects of VMware ensuring you receive a well-rounded, global experience. Your role could include the following activities:
Strategic Projects: Developing an operational plan for (inbound) Software licensing and SaaS software related to VMW products. This role sets priorities, strengthen operations, establishes agreement around intended outcomes/results, and assesses and adjusts the organization's direction in response to industry trends/changing environment.
Analytics: Reporting and developing spend analytics supporting VMware's capability to methodically source prioritized indirect spend commodities areas and reduce costs. This includes management of spend data capture; executive reporting; savings tracking, and performance measurement tracking.
Influencing/Executing (developing and deploying supply strategies):  This role engages with various teams across the organization to understand the services that are being sourced and may include identifying pain-points and deficiencies, identifying improvement opportunities, and proposing future state solutions. In this role you will work with the business unit stakeholders to determine the optimal strategies for the desired outcomes and collaborate to define the future strategic sourcing roadmap. The end goals being competitive pricing by suppliers delivering timely and with high quality while minimizing risk.
Process Improvements: Leading process improvement / re-engineering efforts in major Strategic Sourcing projects e.g. contingent workforce program rollout in APAC/EMEA, Identifying and targeting ROI/adoption of enterprise level tools as well as collaborating with various business stakeholders to drive initiatives and programs. This role also provides thought leadership on Strategic Sourcing process best practices enabled by market research, analysis, and benchmarking.
Requirements:
Currently pursuing an MBA degree
3 to 5 years of work experience prior to returning to school for MBA
Strong analytical, project management and problem-solving skills
Proven success working and adapting in a fast-paced environment with shifting priorities
Excellent written, verbal communication and interpersonal skills
Preferred Skills:
Prior work experience in the tech industry
Self-starter, team player, information seeker, takes ownership
Please note that while anyone with a legal right to work in the United States may apply for this role, VMware is not presently sponsoring work visas for the entry-level roles for which these Internships may prepare you.
今すぐ応募する