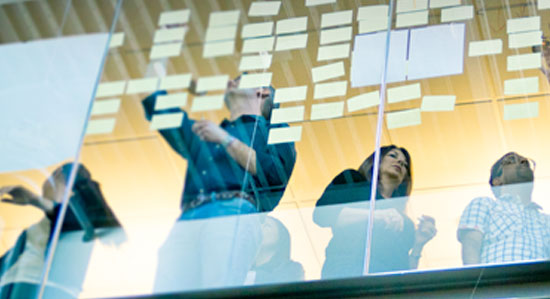 積極性を持ち、驚きと刺激をもたらす人材を 求めています
Inside Sales - Senior Systems Engineer
今すぐ応募する
採用情報 ID R1911949
掲載日 Aug. 27, 2019
VMware is the leader in virtualization and cloud infrastructure solutions that enable our more than 500,000 enterprise and mid-market customers to thrive in the Cloud Era by simplifying, automating and transforming the way they build, deliver and consume IT. We enable people and organizations by radically simplifying IT through software virtualization with a focus on three core missions: End-User Computing (EUC), Hybrid Cloud and Software-Defined Data Center (SDDC). Join our community – instigators of innovation and transformers of technology – as we envision and create what's next in IT. Get connected to an engine of opportunity fueled by the transformative products and solutions we bring to market, the passion and trust we inspire in our customers, and our collaborative drive to imagine, define and deliver the future of IT. With 13,000+ employees and 50+ locations worldwide, we are passionately driven to make an impact while contributing back to the community. Learn more at vmware.com/careers today!
Designation – Inside Sales -Senior Systems Engineer
Location Bangalore
As a key member of the Inside Sales - Systems Engineering team, the Systems Engineer works with Inside Sales Account Managers to drive sales of VMware solutions – specifically on virtualization and cloud computing. The Systems Engineer provides technical and IT operations and process-related consultancy to accounts. The ideal candidate should possess strong knowledge of IT infrastructure ie: systems/network/storage/security. The Systems Engineer is responsible for identifying sales opportunities within accounts and identifying issues that may affect customer satisfaction or revenue attainment. Developing and maintaining relationships with key individuals within the customer accounts and partner eco-system by becoming a trusted adviser to these individuals is a key skill required for success.
This fast pace position requires an understanding of current IT Infra changes, configuration and compliance management, application discovery, provisioning and VMware virtualization and application technologies. The position also requires the ability to communicate with technical and non-technical audiences, work effectively within a team structure as well as within an unsupervised environment and the desire to learn and excel.
Responsibilities:
Technical Pre-Sales Support and Product Management collaboration including:
• Present VMware vision and technologies, strategy, and product roadmaps to executives, technical management and technical engineers
• Develops and delivers clear, concise, coordinated presentations, executive facing documentation and advice to customers on complex environments based on input from customers, Sales, Software Consulting, Professional Services, R&D, Marketing and own personal experiences
• Drive the adoption of VMware solutions within strategic accounts moving current installations from departmental to enterprise
• Develop and deliver high quality VMware presentations and demonstrations matching product capabilities to customer requirements
• Manage customer presentations, RFI/RFP's as directed
• Establish account presence and build trust with key contacts, share responsibility for the account sales strategy with the Sales Representatives and broader sales team
• Develop and manage reference sites
• Share product/industry/competitive knowledge through internal presentations and white paper development with broader sales team
• Supports the completion of RFP and RFI proposal response from potential customers. Produce high quality proposals, bids and tender responses
• Participate and facilitate in-depth demonstration of product functions and features to customers
• Strive to become an acknowledged expert by keeping abreast of new features and product releases
• Support Pre-sales opportunities by performing proof of concept engagements with the VMware Vcenter management applications
• Maintain deep technical and business knowledge of systems management applications, industry directions, and trends
• Maintain working knowledge of competitor products and how to technically sell against them
• Assists sales in preparation of proposals, building Return On Investment / Purchase Justification documents for prospects
• Work collaboratively with Sales Reps, Product Management, Technical Marketing and Engineering during the development, launch and continuing refinement of VMware management products
• Maintain, grow and leverage technical pre-sales relationships with key VMware Partner Field Organizations
• Lead the technical pre-sales community discussions and facilitate knowledge dissemination to the VMware and Partner Subject Matter Experts with regards to VMware products in conjunction with systems management applications and architectures
• Evangelize the value of VMware management products in systems management application architectures and deployments
Requirements:
• Bachelors or Master's degree in Engineering
• Must have 6 - 10 years of experience
• Solid experience in technology related work, including Pre-sales Engineer or customer-facing Consultant working on mid to large scale systems management application solutions and architectures
• Preferred VCP or very deep technical expertise in virtualization products like Vsphere, HyperV or Xen.
• Good skills in VDI products like Vmware View or Citrix XenDesktop is preferred. Good knowledge around networking, storage and Datacenter design and deployment is added advantage.
• Good experience in System Administration and Operations experience on, but not limited to: Windows, UNIX, Linux, MAC and ESX platforms. Should be prepared to perform hands-on duties for supporting customers during the trial and Proof of Concept phase
• Experience as a Sales or Support Engineer in a customer facing role
• Ability to collaborate with and motivate multiple groups toward accomplishing a task
• Ability to uncover business challenges and articulate, author documentation and develop custom solutions to solve those challenges
• Exceptional written and verbal communication skills and personal accountability
• Enthusiastic, self-starter with a charismatic personality
• Proven track record of selling services as part of a solution. Ability to see and present "the big picture" and offer solutions to make it better
• Strong customer facing and relationship building skills
• Must be effective in working both independently and in a team setting
• Strong listening and question based selling skills
• Experience with enterprise applications, security, systems management (provisioning, monitoring, or configuration management solutions), and business continuity solutions a plus
• Ability to travel as necessary
今すぐ応募する