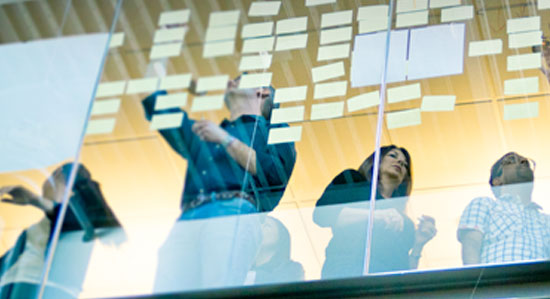 積極性を持ち、驚きと刺激をもたらす人材を 求めています
Inside Sales Manager
今すぐ応募する
採用情報 ID R1907381
掲載日 Jun. 11, 2019
Business Summary:
VMware, a global leader in cloud infrastructure and digital workspace technology, accelerates digital transformation by enabling unprecedented freedom and flexibility in how our customers build and evolve IT environments. With VMware solutions, organizations are improving business agility by modernizing datacenters and integrating public clouds, driving innovation with modern apps, creating exceptional experiences by empowering the digital workspace, and safeguarding customer trust by transforming security. VMware is a member of the Dell Technologies family of businesses.
VMware inside sales is based out of Austin, Texas with satellite sites in both Atlanta, Georgia and Reston, Virginia.
Job Role and Responsibilities:
The Inside Sales Manager (ISM) will be responsible for building and managing a team of Inside Sales Representatives (ISRs) for their specific portfolio. The ISRs are responsible for meeting and exceeding a sales quota by excelling at key critical success factors, including outbound calls, opportunity identification, pipeline maturation and upsell/cross-sell. They are expected to be trusted advisors on the topic of cloud computing and services and VMware's portfolio of Cloud Management offerings.
You will report to a Director within the Sales Organization, and will generally split your time 50/50 between developing the team and customer interfacing calls.
The Inside Sales Manager is expected to be an excellent sales professional in three areas:
The Inside Sales Manager must possess strong leadership skills and demonstrate the ability to develop an effective sales strategy to ensure both short- and long-term goals are achieved. He or she must be able to build a positive, fun place to work in a dynamic, demanding startup-like environment.
TheInsideSalesManagerwillrecruit,hire,develop,and lead aspecializedsalesteam.Heorshewillbecomea professional ontheservicesportfolioandwillberesponsibleforhandsontrainingfortheISRs(livetraining,roleplaying,callmonitoringandjointselling).Inaddition,theISMwill workcollaborativelywithotherVMwareteamstodrivesignificantcross-sell,upsellopportunities.
Additionally, this role will require tracking of daily, weekly and monthly activity metrics on his/her team to ensure the ISRs are spending their time on the highest value actions at all times. The Inside Sales Manager will understand VMware's urgency and execution for success every 90 days.
Required Skills:
Must understand the Federal budget and sales cycle
Must have 5+ years working knowledge of the Federal marketplace, specifically, major customers, distributors, resellers, system integrators, vendors etc.
Must be aware of major Federal contracts, buying vehicles, and programs
Minimumof7yearsinaquotacarryingsalesrolewith proven achievementinmeetingsalesquota
Ability to establish and nurture strong internal/customer/channel focused relationships and work seamlessly within a matrix led environment
Excellent ability to forecast, set goals and objectives, and monitor sales activity
Ability to travel up to 25% of the time
BA/BSdegree
Preferred Skills:
The strongest applicant for this role has a track record of success in accelerating sales results, motivating change, and leading with passion within an Inside Sales organization. We are searching for a validated leader who has poise, dedication, thoughtfulness, and a true care for individuals and VMware.
Achieve sales goals by hiring, organizing and directing quota-carrying inside sales personnel
Collaborate with field management team on coverage of accounts
Identify and establish effective recruiting solutions
Develop and retain an inside sales team of professionals who consistently achieve their quota while delivering customer satisfaction that ensures consistent repeat business
Conduct weekly or bimonthly 1:1s to monitor progress, provide feedback, and address Inside Sales issues/concerns
Day-to-day management of the human resource aspects of the role that include: supervising, mentoring and counseling, performance appraisal, providing performance improvement/educational opportunities (including on-the-job-training); and, when needed, applying dynamic discipline and/or termination
Create and implement Inside Sales career development plans
Conduct quarterly self-assigned initiatives/projects that benefit the overall organization
Organize and conduct quarterly Inside Sales team events
Work in conjunction with the company designated training resources to insure appropriate tools and learning opportunities are provided to your team
Work in conjunction with the Marketing organization to develop lead generating, fulfillment and tracking mechanisms that drive new opportunity and understanding of the designated market
Create and direct effective reactive and dedicated programs for inside sales

This job opportunity is not eligible for employment-based immigration sponsorship by VMware.
今すぐ応募する
保存した求人情報
保存された求人情報はありません。
最近参照した求人情報
参照した求人情報はありません。