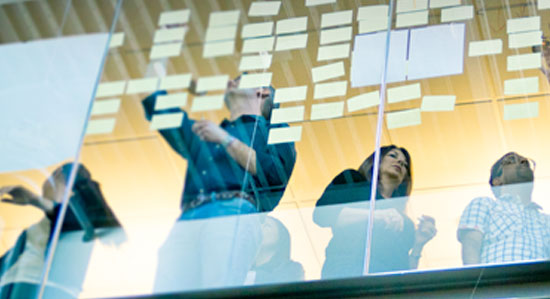 積極性を持ち、驚きと刺激をもたらす人材を 求めています
Global Account Manager, Orange
今すぐ応募する
採用情報 ID R1912257
掲載日 Sep. 05, 2019
The VMware Global Account Program is responsible to serve approximately 100 of VMware's largest customers.  These premier accounts are managed by a team of experienced Global Account Managers (GAM) with the objective to establish a significant VMWare footprint in the largest and most influential corporations worldwide.  Our selling is focused on our customers primary business initiatives and connecting our value to our customers business value.  Our Value Selling strategy is the investment of time, talent and technology from VMWare and our partners to invent (transform) our customers business for their benefit. This strategic objective is being accomplished using a highly focused and experienced account management, marketing, and engineering teams, as well as substantial executive level engagement.
The Global Accounts Manager will have principle responsibility for VMware sales to the most significant accounts within the VMware portfolio. The individual in this role will be responsible for overall account management including the creation and execution of the strategic account plan, goal obtainment and revenue growth. The GAM takes a consultative approach to selling and works toward a trusted advisor status serving as the executive contact across the customer on behalf of VMware, communicating VMware's unique value. Leads overall account strategy and matrix management of sales, specialist and partner resources to ensure value-added benefits and deeper/wider reach into the customer. The GAM is responsible for taking share from our competitors. 
*** Primary Objectives: ***
- Sets the global account strategy that drives new VMware revenue through the ownership and implementation of an actionable, business-outcome based account plan
- Oversees and implements business case & value selling strategies which align the customer's needs, up to the Board/C-Suite, to VMware solutions and services including the development of business cases with specific metrics & ROIs identified
- Manages tactical business while investing in larger, longer term strategic opportunities
- Constructs and sells large multi-product, integrated solutions and services utilizing strategic partnerships which drive business outcomes
- Maintains high touch and trusted advisor status with the customer establishing trust
- Maintains operational command of the business through forecast accuracy and demand generation
- Act as an inspired leader for a large extended team of virtual resources to ensure consistent and effective team engagement and ensuring optimal usage of resources across management, supporting and partner organizations
*** Experience Required: ***
- A minimum of 10-years of experience in technology sales with increasing levels of responsibility
- 5+ years of experience as a Global/Strategic Account Manager
- Established and referenceable relationships with key contacts in designated account(s)
- Documented track record of proven success
- Proven experience managing in a matrix work environment
- Comfortable working with C level executives at Fortune 500 companies and building necessary business relationships throughout the organization
- Familiar with Target Account Selling or other established sales methodology a plus
- Knowledge of all facets of compute technologies
*** Core Competencies: ***
- Consultative: Able to identify the customer's pain points and needs then suggest solutions to satisfy those needs
- Business Acumen: Able to become the expert on the customer's business, value drivers, organization, and industries
- Challenger:  Able to push the customer's thinking through a value-centric conversation educating them on new ways our solutions can provide benefits to their company
- Innovative: Adapts communication and influencing styles to suit different audiences and capable of introducing new ideas or methods internally and to the customer
- Financial Acumen: Knowledge & understanding of customer's financial situation along with the ability to discuss customer's outcomes in financial terms. Understanding of budgets, costs and price required.
- Negotiator: Does not simply sell on price but negotiates value to outcomes; Understands the legal and contractual implications of the negations as well as financial. 
- Executive Presence: Possess a blend of temperament, competencies and skills that empowers the ability to command a room and hold business-led conversations at the C- level
- Globally-Minded: Understands the global aspects and cultures surrounding their customer and the various countries in which they operate 
- Self-starter:  Takes initiative and works with limited direction
- Adaptable: Adapts to changing circumstances and accepts new ideas and change initiatives
- Collaborator: Excels at working collaboratively with their team, peers, supporting resources, partners, management and the customer
- Strong Communication practices & Skills:  Ability to write and speak in a way that clearly articulates a point of view; Understands how to involve all levels within the company (internal and external) with consistent, appropriate manner
今すぐ応募する