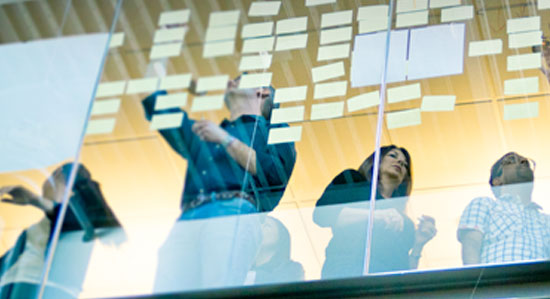 積極性を持ち、驚きと刺激をもたらす人材を 求めています
Enterprise Account Exec HCI
今すぐ応募する
採用情報 ID R1912794-1
掲載日 Nov. 05, 2019
Job DescriptionJob Description
We are a high-energy, passionate team of salespeople with a desire to succeed and drive the business forward. Although you are an individual contributor within the business, you will be part of a team with a strong identity, and a reputation for a high standard of work and achievement. You will have the opportunity to craft the business plan for success within your role, and seek virtual team support to be successful in executing that plan.
Job summary
The hyper converged storage specialist Account Executive will drive VMware's Storage virtualization products to Strategic and Global customers, leveraging an extended team that includes VMware's core salesforce, SEs, OEM partners and partners across Denmark and Norway. This includes prospecting, developing, forecasting and closing opportunities - directly and through channels.
You will have experience of getting results through your own sales engagements and through harnessing the power of the channel as well as a deep understanding of new storage technologies and how the drive for digital services, cloud first strategies and cost savings can be used to build positive relationships and to deliver significant sales success. A consistent record of successful and smart selling in this meaningful and changing business environment is crucial.
This extended team is driven to a common goal within an assigned territory. SDS is a key component of VMware's Software Defined Data Center strategy. SDS enables customers to achieve the agility, flexibility, and cost savings required for modern datacenters. The SDS sales team will work in coordination with VMware's sales team + VMware's partner network.
Whatwillyoubedoing?
Responsible for selling VSAN and the full SDS product line

Drive account portfolio sales strategy and focus on a given territory and establish sales cadence with the core sales teams

Responsibility to move the transaction through the entire sales cycle, from early prospecting to forecasting to closure.

Embrace the strategy leveraging the channel partners

Focus on top tier accounts and collaborate with Inside Sales and channel partners to ensure complete coverage of other segments.

Prospect new opportunities for VSAN with the assigned accounts

Match the SDS solution to the client's business needs, challenges, and technical requirements

Develop solution proposals encompassing all aspects of Software Defined Storage, with an emphasis on VSAN

Work closely with SEs and Storage Architects to successfully move each opportunity through the customer's evaluation process

Participate in the development, presentation, and sales of our SDS value proposition
Whatdowewant?
Solid experience in the storage industry with consistent track record of selling to enterprise accounts

Experience selling in both a direct and an indirect or channel driven model

Experience managing a team of professionals in sales campaigns that include sales executives, field SE's, Inside Sales, Field Marketing, Services, etc.

Ability to operate in large, complex, matrixed organizations

Industry expertise in storage is a requirement, especially experience in selling to virtualization and storage personnel in enterprise IT departments

Consistent record of success selling in a highly ambitious environment

Experience in strategic and value selling in dealing with six or seven figure transactions

Experience in winning net new accounts as well as upselling to the installed base

BA/BS degree or higher
Travel: 30-60% travel
We are an equal opportunities employer and welcome applications from all suitably qualified persons regardless of their race, sex, disability, religion/belief, sexual orientation or age.
今すぐ応募する