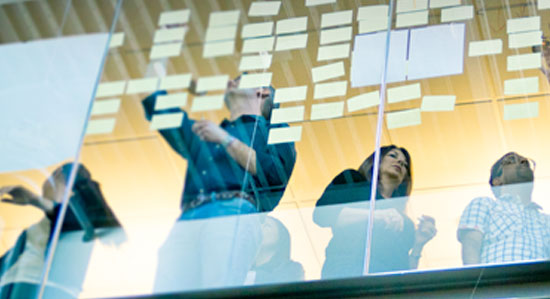 積極性を持ち、驚きと刺激をもたらす人材を 求めています
Careers in Engineering and Technology
Engineering and Technology
Director Unified Communications and Collaboration
今すぐ応募する
採用情報 ID R1910334
掲載日 Jul. 19, 2019
VMware IT provides technology services and support, enabling efficiency, simplicity and productivity for internal business partners and external customers. The VMware IT organization provides two distinct, yet compatible functions. The IT team enables productivity and supports all employees; the organization additionally supports the company in its growth as the global leader in cloud infrastructure and end user computing by developing and showcasing VMware products and technology.   
VMware is seeking a Director to lead our Unified Communications and Collaboration team.   This leader will be responsible for the company's UC strategy and services.  As a thought leader and UC industry leader you will lead the team's efforts to ensure the company can communication and collaborate seamlessly.  This individual will also be responsible for leading a global team to ensure UC services meet the workforces needs today but also establish a vision and strategy for the future of the workplace. 
This position partners with all business units to identify opportunities, requirements and solutions to support business initiatives, growth, and development of UCC services. This individual will not only be a subject matter expert but also a change leader – whom drives adoption and value of UC services.   You will lead a global team of UC experts to deliver a seamless and frictionless UC experience. This role has the responsibility for developing a staffing strategy, development and management of engineers, managers and technical staff.
Principal Duties and Responsibilities:
Extensive knowledge of specific technologies including real-time communications, content collaboration and AV technologies.
Strong leadership and management abilities. Ability to lead cross-functional project teams in implementing projects of a complex nature and experience leading technical teams comprised of architects, engineers and operations.
A deep understanding of the interdependent relationship between network and voice infrastructure, information security and the applications/services they enable as well as the criticality of maintaining strong connections between the respective teams within IT.
Experienced in Solution Architecture, program management, engineering, vendor management, project management and network support
Ability to engage in detailed technical discussions, strong analytic reasoning and problem-solving skills
Strong time management, research, and troubleshooting skills
Excellent written and verbal communication skills.
Confident speaker with ability to present, interact, and connect with executives, engineers and technical contacts. Ability to understand and articulate complex concepts in a clear and concise manner
Ability to build, coach and lead a global team, strong collaboration style to ensure services quality and engagement with other IT teams.
Demonstrated critical thinking and planning at a strategic level. Ability to translate strategic plans into specific objectives, and to create and execute project plans to achieve objectives.
Strong financial management skills in budgeting, forecasting, and cost control.
Flexibility to adapt to rapidly changing conditions and priorities, and to redirect managers and teams toward new objectives.
Functional understanding of project management principles and their application to networking
and telecom projects.  Formal project management expertise is a plus.
Must have strong organizational skills and multi-tasking capabilities
Provide leadership for delivery of 24/7 service operations and KPI compliance. Establish metrics, key performance indicators, and service level agreements to continually improve the performance of networking and voice operations.
Ensure comprehensive disaster recovery architecture is maintained and operations are in place
to ensure compliance with required RPOs and RTOs during business continuity events
Participate in IT strategic planning, project planning and budget planning efforts.
Analyze technology trends and develop infrastructure strategy, architecture, and delivery processes designed for agility and cost effectiveness.
Establish and maintain strong, strategic partnerships with vendors and service suppliers.
Develop RFPs/RFIs, oversee product evaluations, coordinate product and service selections, and ensure that pricing, terms, and conditions for supplier contracts meet company and IT standards while achieving optimal results for the company.
Coordinate Infrastructure projects/resources with the IT project management office (PMO) and ensure all project deliverables, budgets, and timelines are met
Qualifications / Required Skill:
Min 10 Years of comprehensive and deep experience in IT preferably unified communications and collaboration and in managing large, complex enterprise environments
Min 10 Years managing global teams
5+ years in technical operations, architecture, or equivalent progressive roles
8+ years in supervisory or management capacity
5+ years' experience in leading projects
Extensive knowledge of data center operations, telecommunications, network engineering, data center applications, client/server computing, and production operations support, best practices, and technologies
今すぐ応募する
保存した求人情報
保存された求人情報はありません。
最近参照した求人情報
参照した求人情報はありません。