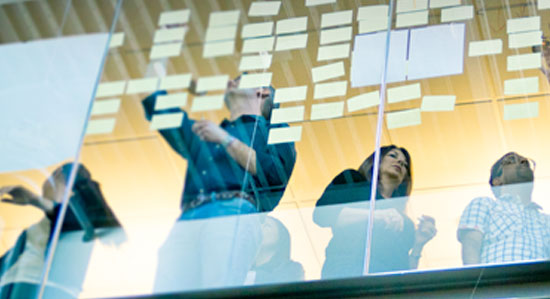 積極性を持ち、驚きと刺激をもたらす人材を 求めています
Director Systems Engineer VMware Cloud Provider Program APJ
今すぐ応募する
採用情報 ID R1908056-2
掲載日 Jul. 10, 2019
Director of Solutions Engineering, VCPP Pre-Sales, APJ
The Director of Solutions Engineering, VCPP Pre-Sales, APJ is responsible for co-driving, with their counter-part sales leader, the Cloud Provider Partner business across Asia Pacific and Japan regions.  The role focuses on a few key elements, including leading the strategy of the VCPP SE org, driving execution and operational efficiency with clear KPIs and reporting, building strategic relationships with Cloud Provider Partners and Aggregators as well as leading, hiring, developing and retaining a talented and diverse SE organisation including multiple management layers.   Additional responsibilities include partnering with various key stakeholders such as the VCPP SE Sales Leader as well as driving collaboration and strategic initiatives with SE peers in the APJ region as well as peers in other GEOs.   
Main Duties
Coordination of strategic development of resources within the APJ's SE region, including approval of training plans, career development planning, conducting annual performance reviews, coaching/counseling SE managers and SE's for their professional growth.
Review of resource utilization, planning for specialized coverage of all major sales activity areas and review of the resource matching process.
Recruiting and hiring of SE's to fill staffing requirements.
Motivation, development, and retention of all SE's
Participation in regular territory reviews with regional sales directors resulting in a detailed understanding of the top deals in each region.
Direction of the strategy and execution of SE Team Leaders and other SE's within the region
Account management activities may include development of account strategy, high-level presentations, problem resolution, relationship development, and coordination of corporate resource involvement with the top five prospects within the region
Development of relationships with other organizations inside VMware as well as maintaining current knowledge of both corporate and industry direction
Reporting and KPIs setting and reviews
The role, responsibilities and geographical focus will change and develop over time along with the company's rapid growth.
Required Skills & Competency
Successful SE/Pre-Sales management experience in a matrix organisation
Successful lead, developed and coached managers
Strong Consultative selling skills
Strategic Relationship building skills – is able to establish positive internal relationships with colleagues and management peers
Solid Service Provider experience
Strong Negotiation skills
Strong analytical and trouble shooting skills
Proficiency as a leader of individual contributors in a professional environment.
Strong people management skills including: hiring, developing, motivating and retaining technical sales people and an ability to manage any performance shortfall.
Demonstrates high ethics and integrity – is respected
Strong verbal and written communications skills as well as excellent presentation skills
Qualification in business or engineering discipline or equivalent training and industry experience
Ideal candidate will sit in Singapore and travel is expected across APJ.
Key Interfaces:
VP APJ Cloud Sales, Senior Director VCPP Sales
APJ Sales Manager(s), Sales Director(s) and VCPP Business Development Mgrs, APJ VCPP SE leadership, APJ SE Leadership, Japan and China SE leadership
Cloud Platform Business Unit leaders, Cloud Provider Software BU leaders
VMware Cloud and VCPP Product Managers, Technical Marketing Managers and Product Marketing Managers
Professional Services Organization leaders
Other BU leaders: Integrated Systems Business Unit and Cloud Management Business Unit
Other in-region and external GEO SE teams
今すぐ応募する