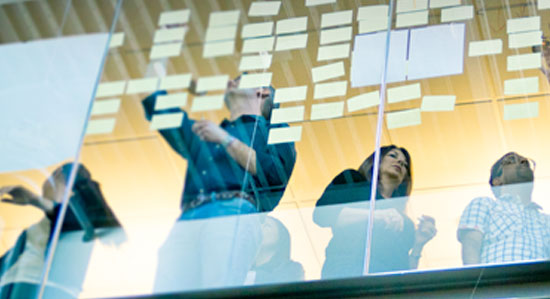 積極性を持ち、驚きと刺激をもたらす人材を 求めています
Careers in Marketing
Marketing
Director, Strategy
今すぐ応募する
採用情報 ID R1914510
掲載日 Nov. 13, 2019
Director of Strategy, Cloud Platform Business Unit
The Cloud Platform  Business Unit is searching for a Director of Strategy who is passionate about taking our hybrid cloud business from early stage to maturity, solving some of the most complex and strategic business questions, and turning strategy into results. 
In this high-profile role, you will develop and execute strategies that generate the next phase of growth for the business, tackling key areas for expansion, customer and market insights, and strategic priorities that align across product and business.  You will work on the toughest challenges that are top of mind for the senior leadership team. You will have exposure to and establish relationships with senior decision makers across the company.
You should have both strong IQ and EQ. You excel in all areas of strategy development and execution, business analysis, problem solving, executive communication, consensus building, project management and people development. In addition, you demonstrate the ability to thrive in an unstructured and collaborative environment. A combination of strategy and technology experience is ideal.
This role is based out of Palo Alto and reporting up to the Vice President of Business Development, Strategy and Operations.
Job Roles and Responsibilities:
Help define and shape the Cloud Platform Business Unit strategy for hybrid cloud offerings
Be a thought leader and trusted advisor to business unit leaders across product, engineering, and go-to-market
Be a master in cross-functional collaboration by developing deep relationships with key partners across the business unit and at VMware
Structure complex/ambiguous strategic problems, analyze large amounts of information and data quickly/effectively and make actionable recommendations
Excellent communication skills to create business unit strategy and vision narratives at the executive and Board level
Turn strategy into reality
Lead a team that drives analytics and data insights
Recruit, mentor, and retain a world-class of both strategists & doers
Create a team culture of critical thinking, creativity, innovation, experimentation, diversity and inclusiveness, openness and transparency that aligns with the team's and VMware's core values
Required Skills:
MBA with experience in a combination of strategy, business, product and operations roles in technology companies and top-tier consulting firms
Experience managing and scaling strategy, growth, and analytics teams of direct and matrixed reports
Proven experience working directly with senior executive leadership, technologists, and able to lead and influence across all levels of the organization
Outside-of-the-box thinker and strategic problem solver who simplifies problems to their core elements and finds creative solutions
Able to turn complex ideas into visually appealing executive level presentations
Get-stuff-done mindset with a strong bias towards action
Expert communicator both written and verbal
Preferred Skills:
Technical undergraduate degree preferred
5+ year post MBA
今すぐ応募する