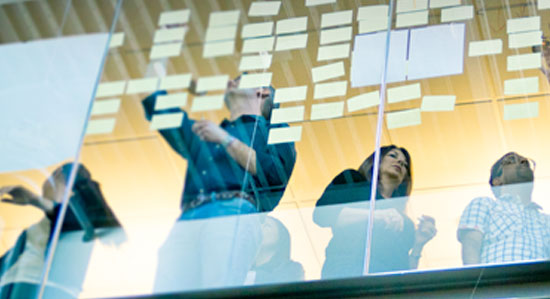 積極性を持ち、驚きと刺激をもたらす人材を 求めています
Careers in Marketing
Marketing
Director Strategic Marketing and Planning
今すぐ応募する
採用情報 ID R1910195-2
掲載日 Jul. 19, 2019
Business Summary:
VMware is looking for a talented and high-energy Director of Marketing Strategy and Planning to join our global strategy and planning team. Reporting to the Senior Director of strategy and planning, you will be responsible for developing strategies that engage and strengthen our relationships with strategic executive audiences.
Job Role andResponsibilities:
In this role you will drive growth initiatives against strategic accounts and work in partnership with global marketing program, marketing operations, and across multiple disciplines at VMware to increase visibility, engagement and customer intimacy.
You will be successful in this role if you are a self-directed professional with analytical and cross-team collaborative skills and have demonstrated record of accomplishment in developing and driving strategies and marketing innovations to drive business growth within the IT industry. We are looking for an individual who has business orientation with use of analytics to develop strategies, elevate the impact of marketing programs, and drive results.
Attend business reviews with senior leadership and executive audiences to discuss the business at large as well as the impact of the global marketing programs to the business and bottom line.
Required Skills:
12+ years in strategic marketing, marketing consulting or business strategy
Experience in leading cross-functional, global teams
Outstanding communication and interpersonal skills; ability to influence and work collaboratively across organizations
Strong people and organizational skills with the ability to effectively assign, delegate, coordinate and monitor the work of multiple stakeholders across departments and the globe 
A self-starter who sets and keeps the pace for a global, extended team
An innate sense of urgency, and being able to create urgency for others to drive a program forward
Thorough knowledge of audience engagement and marketing ROI including best practices, reporting and data analysis.
Regular reporting on and interpretation of KPIs, both for specific engagement campaigns and for overall engagement marketing efforts.
Ability to turn data into marketing intelligence, and drive insights from past performance that lead to revenue-generating outcomes.
Demonstrate a clear, comfortable and persuasive presentation style for both formal and informal settings; with supporting presentation materials
Detail-oriented and can always see the big picture. You have no trouble turning a multi-dimensional program tracker into an executive or top-line summary.
A demand for excellence in all forms of communication
Accountability and dependability – a reputation for doing what you say you are going to do and a willingness to go beyond the call of duty
BA/BS required
Preferred Skills:
We look for individuals who embody our values of humility, compassion, teamwork above isolationism, respectfulness, integrity, and good-natured fun.
MBA Preferred
About us:
VMware, is an EPIC2 community (read about values and our journey on our career page: https://careers.vmware.com/life-at-vmware). We have been listed on Fortune's 100 Best Places to Work several times. We enjoy helping our people grow professionally and personally. Our employees are passionate and enthusiastic and they come to work every day to help transform the impossible into the essential. We challenge the status quo by inventing better ways of doing things. Our culture is one of possibilities where everyone is inspired to achieve success on their own terms.
If you think that this position and our culture are right for you, we would love to hear from you.
VMware is an equal opportunity employer committed to the principles of equal employment opportunity and affirmative action for all applicants and employees. Equal opportunity and consideration are afforded to all qualified applicants and employees in personnel actions, which include: recruiting and hiring, selection for training, promotion, rates of pay or other compensation, transfer, discipline, demotion, layoff or termination. VMware does not unlawfully discriminate on the basis of race, color, religion, sexual orientation, marital status, pregnancy, gender identity, gender expression, family medical history or genetic information, citizenship, national origin or ancestry, sex, age, physical or mental disability, medical condition, veteran status, military status, or any other basis protected by federal, state or local law, ordinance or regulation. VMware also makes reasonable accommodations for disabled employees consistent with applicable law. Further, it is the policy of VMware to maintain a working environment free of all forms of harassment.
今すぐ応募する
保存した求人情報
保存された求人情報はありません。
最近参照した求人情報
参照した求人情報はありません。