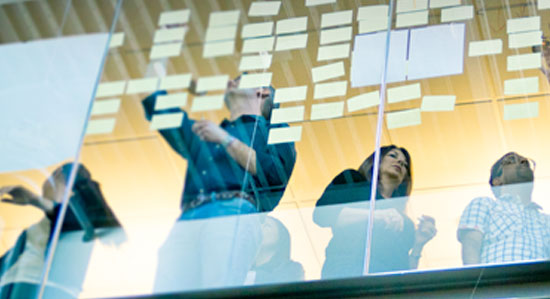 積極性を持ち、驚きと刺激をもたらす人材を 求めています
Director, M&A Global Sales Acceleration
今すぐ応募する
採用情報 ID R1913130
掲載日 Oct. 18, 2019
Job Description:
This position is responsible for establishing and managing the planning, budgeting, and strategy for VMware Merger & Acquisition activities across the Global Sales Acceleration Team (GSAT) at VMware. This individual will have the opportunity to be responsible for developing, collaborating, and guiding GTM activation and sales integration plans for acquired companies and their respective channel business for all partner routes to market and sales teams, as well as the Commercial Sales and Dell Sales Acceleration Teams.
This role demands autonomy while navigating complexity given acquisitions frequently undergo protracted periods of non-disclosure with restricted communication. The person must independently, with minimal/no involvement from leadership, determine the best strategies to manage implications as well as make critical Go-To-Market and integration decisions. This includes effectively navigating complexities while reconciling impact to both VMware and the acquired company, often with limited information while working within a condensed/accelerated timeline.
The role liaisons and strategizes w/ all VMware business units, corporate development team, integration management office, sales operations, IT, partner sales, and commercial sales teams across the company. This person liaises with selling teams of acquired companies as well as serves as the point person for the Global Sales Acceleration Team.
The role now faces two new additional challenges and complexities which must be properly managed for future success.
VMware strategy is now engaging in multiple concurrent acquisitions to be implemented and managed. This is adding tremendous challenges to the role as it tackles multiple acquisition projects concurrently.
VMware's acquisition strategy now uses recent acquisitions to accelerate, VMware's transformation to a SaaS and Cloud Service business. 
The position requires significant experience and expertise in the following areas:
Both breadth and depth of knowledge of traditional software as well as cloud-based business models and strategies
Extensive hands-on / customer & partner facing experience with software and hardware sales organizations, roles, processes, policies, norms and challenges
Wide-ranging experience and expertise on sales operating business models 
Change management and transformation best practices
Advanced project management
These plans will often call for significant business transformation and change management. Responsibilities also extend to developing plans pertaining to divestitures and the transitioning out of go to market sales motions and pipeline across commercial and partner channels.
Conducts, creates and manages acquisition assessments and impact reports
Defines and maintains acquisition plans and budgets for all channel and commercial sales routes to market
Creates and maintains project management plans and timelines
Defines, implements, and manages acquisition roadmaps & transition strategies 
Defines and documents interim and transitional workflows and procedures
Assesses and provides oversight and governance for partner integrity with acquired partner channel partners 
Leads, organizes, and proposes VMware program, incentive, go-to-market, and readiness and change management plans 
Bi-directional liaison and advocate to numerous departments within VMware and with the acquisition companies
Required Qualifications & Skills
5 years minimum experience of senior supervisory and management

10+ years minimum experience in channel sales, route, and/or program management

Ability to comprehend and communicate very complex concepts in a clear and concise manner
Ability to demonstrate executive leadership to motivate action across a variety of business areas, building virtual teams at multiple levels
Responsible for executive alignment on GTM approach and integration goals 
Ability to balance the requirements of multiple executive leaders simultaneously 
Effectively utilizes both written and verbal communications to guide and engage others from executive to line level employees of the company.
Effective VMware liaison and collaborator with the acquired company employees
Strong understanding of compliance standards, protocols and procedures
Exceptional interpersonal skills and ability to develop trust and influence others
Exceptional detail and quality demonstrated on work results
Exceptional verbal and written communication
Exceptional presentation creation and delivery skills
Proven results orientation and approach
Exceptional change management and business transformation leadership skills
Education Required: BS/BA degree (Graduate degree preferred)
今すぐ応募する