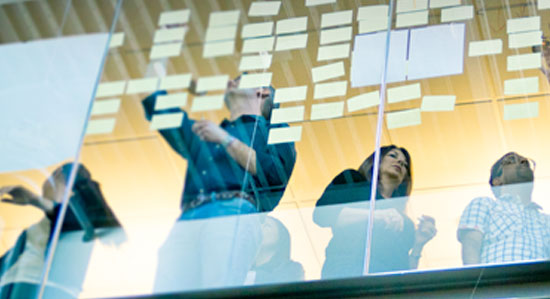 積極性を持ち、驚きと刺激をもたらす人材を 求めています
Director, Commercial Renewals APJ
今すぐ応募する
採用情報 ID R1912742
掲載日 Sep. 20, 2019
Title:  Director, Commercial Renewals APJ
Location: Singapore
Manager: Snr Director, Renewals & License Compliance APJ
Travel: approx. 30%
Job Description:
As the business owner for our commercial renewals business, you will lead, manage and collaborate with a skilled outsourced renewal sales team. Our commercial renewals business does over 11,000 transactions per QTR and drives over US$200M of revenue annually. The outsourced sales team is 47 reps strong including managers. The Commercial Renewals team is responsible for managing high volume renewals opportunities. Values range from as low as $500 all the way to multi-Million-dollar deals.
The Commercial Renewals owner will lead and manage the team to drive high renewal rates, collaborate and align with our field Sales organisation and ensure a high-class team delivers great customer experiences.
The Commercial Renewals owner will use data analysis and programs to improve our bookings, Renewals rates and make changes and decisions in the best interest of VMware. You would be responsible for driving high retention rates across renewals in addition to leveraging the renewal event to increase the net new license attach rate by cross sell and upsell VMware's emerging technologies and adding new services. The Senior Manager will be required to work with cross functional departments such as license sales, global support, PSO to ensure alignment and to drive increased customer success and adoption. Success will come from forging strategic relationships with field sales, educating the field on how a renewal event can drive a net new Enterprise Agreement for VMware & working very closely with our two-tier channel model. As the business owner you will be the escalation point for the team.
We are looking for a dynamic leader that excel in high profile roles, a leader who can build and improve teams and processes. As a recognized authority your team will answer customer inquiries, identify opportunities and help the facilitation of closing deals. You will be empowered to negotiate renewals to protect the Install Base and to ensure we get the best deal for the customer and Vmware.
Are you ready to lead a large and growing business with a professional, sales driven team?
If so, then apply today.
Responsibilities:
Strong experience leading high performing Sales/Renewals teams.
Experience building, structuring and improving Sales teams and processes around a high performing team.
Be proactive looking for ways to increase bookings and Renewals Rates.
Extensive experience negotiating multi-million-dollar renewals deals with complex terms, conditions, price pressures and considerations.
Report on revenue. Provide Weekly, Monthly and Quarterly forecast, deal stack reviews, pipeline inspection, approving/denying reinstatement fees and discounting.
Cultivate professional relationships by consulting and motivating all levels of the business.
Ability to interact, compile and summarize various data sources.
Identify challenges accurately and in a timely manner.
Requirements:
3-5 years of leadership experience within Sales and Renewals. Experience selling into Enterprise level (Fortune 1000) accounts desired.
Self-starter who takes initiative and works with limited direction & not be afraid to lead by example.
Ability to make good decisions in the spirit of the strategic direction of the organization independently.
Deep understanding of budget cycles, procurement processes, contracts & recruitment.
Detailed oriented, analyse available data and make decisions in the best interest of VMware.
今すぐ応募する