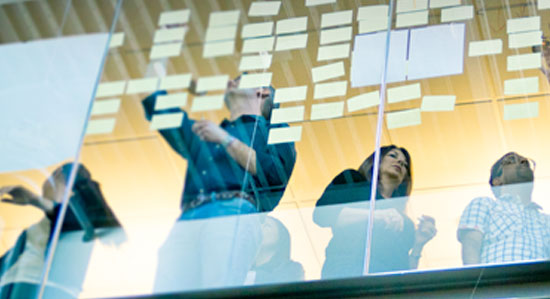 積極性を持ち、驚きと刺激をもたらす人材を 求めています
Careers in Marketing
Marketing
Director Cloud Marketing PM, CX, Tech & Data
今すぐ応募する
採用情報 ID R1911706
掲載日 Aug. 18, 2019
This role is key within the team to deliver all of the platforms needed to bring to market the 23 (soon to be 26) cloud services. This role is responsible for the website (Cloud.vmware.com), the communities site, and all of UX/CX of those and the supporting sites. For the planning, rollout and maintenance of the supporting technologies, including the MAP, analytics, dashboards and everything needed to support the marketing and GTM for those services This role implements new technologies (including DMP, People AI, Chat, etc) and evaluates effectiveness recommending  go/no go for the rest of the company. This roll is a key partner to the BU PMM teams as they introduce new services and capabilities to the market and works closely with them to build the pages to support the products. This role also plays a key partner to the SaaS services teams, including CSP, EDA and others.

This is a role that requires daily negotiations with PMM and technical teams and the ability to prioritize and communicate those priorities based to what's best for the business. This is a senior role requiring some with both technical and strong negotiation skills.
VMware is the leader in virtualization and cloud infrastructure solutions that enable our more than 500,000 enterprise and mid-market customers to thrive in the Cloud Era by simplifying, automating and transforming the way they build, deliver and consume IT. We enable people and organizations by radically simplifying IT through software virtualization with a focus on three core missions: End-User Computing (EUC), Hybrid Cloud and Software-Defined Data Center (SDDC).

In this fast-paced and growing business, we need a seasoned Business Manager. This person will report directly to the VP, Cloud Marketing. Primary responsibilities will be to design, develop, Cloud solutions and their respective GTM strategies, objectives and supporting tactics. The role is deeply partnered with engineering and senior leadership to bring new Cloud products to market, and drive a company-wide cloud-first business transformation. The successful candidate will be equally comfortable discussing technology as they are marketing and business strategy.

Job Responsibilities:
Strategic planning, day-to-day execution, and new solution development across Cloud marketing, working in collaboration with our cross functional stakeholders – this includes:

Day-to-day management of strategic projects. Including key reporting, scorecards, and MBO management

Development of net new initiatives, identifying product/marketing fit issues and solutions. Iterating with leadership and product/marketing teams to bring VMware's Cloud offerings to market

Understanding the VMware Cloud business objectives in order to work with teams to enable rapid decision making, enable clear communication across supporting teams, and drive to critical milestones, all the while maintaining their cool  

Building of integrated marketing plans for key moments and execution horizons, with input from the regions, for programs that cover all marketing channels

Collaborating closely with BU, Corp, and executive teams to bring the latest insights to a broad group of functional teams

Providing direction to cross-functional teams to ensure results

Managing to team MBOs, by analyzing program impact on revenue pipeline with needed root cause analysis and corrective action planning

Qualifications:
10 yrs+ marketing experience, including program marketing
Close product experience with enterprise technologies and personas
Experience in managing large projects, and complex multi-discipline teams
Understanding of scorecards, and business KPI management
Creative thinker, building innovative programs and driven to business outcomes
Collaborator with regional marketing teams; considers regions as customers
Outstanding communication skills, both written and verbal, internally as well as with customers
Sales oriented person who can roll up their sleeves to get things done
Computing experience (cloud, virtualization, security, etc); Cloud IaaS or AaaS experience highly desired
Demonstrated ability to lead, influence and work across organizational boundaries and broad range of peers 
Willing to travel (25%)
Location: Palo Alto/Bay Area
今すぐ応募する