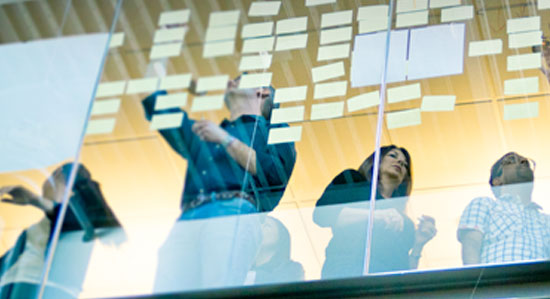 積極性を持ち、驚きと刺激をもたらす人材を 求めています
Digital Workspace Domain Architect - EMEA
今すぐ応募する
採用情報 ID R1914520-4
掲載日 Nov. 05, 2019
Digital Workspace Domain Architect - EMEA
Job Description
The Digital Workspace Domain Architect is an important role for both vmware and our customers.  The role engages early into opportunities to ensure customers get the most objective and accurate interpretation of a Digital Workspace and what it means for their organisations.  This role sits within our Digital Workspace Pursuits Team where you will be working alongside a number of other domain architects.
The main objective of the Domain Architect is to identify business and technical issues and help customers translate them into a Digital Workspace strategy that maps to business objectives, goals and demonstrates significant business value.  You will work very closely with VMware sales teams and specialists to help drive revenues with a primary focus on large strategic deals.
From a technology perspective, you will be seen as an authority in all things related to Digital Workspace including, Mobility, Desktop, Identity and Security.
It is expected that you will have had a number of years of exposure to End User Computing technologies both from Vmware and across the wider ecosystem. 
Where appropriate you will provide oversight and guidance throughout the sales cycle, remaining involved in the project until commissioning to ensure the client derives the expected value.
You will also drive initiatives with teams across multiple business units in VMware, including EUC, Marketing, and Professional Services. These initiatives may involve creation and delivery of Presentations, Workshops, White Papers and so on.
Responsibilities:
At a high level the responsibilities for this job role can be summarised as follows:
Define the customers Digital Workspace strategy with tangible business benefits
Be the customers point of contact for early engagement
Consult with customers and discover their business requirements; developing business solutions that address their opportunities, demonstrating real value
Be comfortable meeting executives, technologists and department heads to articulate vision, value and capture business requirements
Maintain current and detailed knowledge of the VMware EUC solutions, including both products and services.
Navigate and orchestrate the VMware technical, commercial, professional services and Product Management communities.
Provide oversight, consistency and leadership across all sales-stages, from early discovery through to working closely with professional services.
You will be involved in a variety of customer and partner enablement initiatives, including:

Public speaking – conferences, events, training
Press engagement
Analyst relations

Market awareness and direction is imperative to interpret the direction of the market and how that translates into opportunities and risks for VMware customers.
Requirements:
Strong customer-facing experience as a professional services architect, with pre-sales experience
Strong financial skills, and able to articulate business value through financial terminology; NPV, ROI, TCO
Ability to see and present "the big picture" through strong listening and question-based selling skills
Comfortable using a whiteboard
Experience in consulting as a business/systems analyst
Ability to understand the intricacies of enterprise IT ideally gained from working with/for such customers.
Demonstrable experience with End User Computing related solutions
Experience with architecting complex Citrix / Horizon / SCCM based deployments
Appreciation and experience of some of Digital Workspace capabilities, including some of the below:

Mobility (MobileIron,Intune, AirWatch)
Desktop (Microsoft, Citrix, Symantec, Ivanti, PCLM)
Applications (SaaS, Mobile, Client Server, App-V, ThinApp, MSI, ALM)
Identity (OKTA, PING, Microsoft IAM, vIDM)
EndPoint Management (JAMF, AirWatch, Microsoft, Ivanti)
Security (MFA, RSA, DLP, Encryption)

Understanding of, and operational experience with, VMware EUC products including cloud offerings
Extensive experience presenting at large events
Excellent communications and social skills
One or more of the following preferred: Prince II, TOGAF, ITIL, PMP.
Travel across EMEA when required.
今すぐ応募する