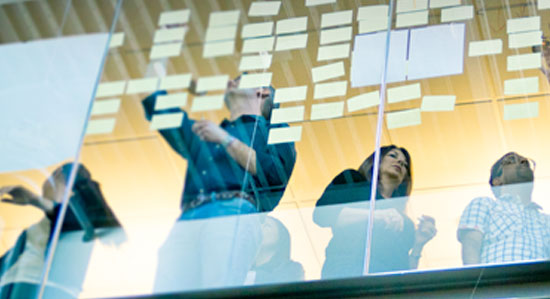 積極性を持ち、驚きと刺激をもたらす人材を 求めています
Digital Sales Representative, Digital Workspace - DACH
今すぐ応募する
採用情報 ID R1907504
掲載日 Jul. 08, 2019
Digital Sales Rep - Digital Workspace
Digital Sales Centre EMEA
Location:Barcelona, Spain 
VMware is now live in Barcelona! We are currently based in the WeWork's exciting coworking space, as the new Digital Sales Centre is getting ready, right in the heart of Plaça de les Glòries Catalanes, Barcelona's booming tech hub. 
Would you be interested in working for one of the best and most renowned IT companies in the world while at the same time experiencing a dynamic start up environment? 
We're thrilled to open our doors in Barcelona and we welcome you to explore how our innovative solutions are shaping the future of business and communities everywhere. 
Job Summary
VMware is seeking highly motivated individuals for Digital Workspace Sales Representative positions. This role will specialize in driving business for VMware's Digital Workspace SaaS solutions within an assigned territory or country.  You will manage the full sales cycle from lead generation through to closing sales. This position requires excellent communication skills that result in meeting or exceeding the assigned targets. You will need to interact with sales, engineering, marketing, partners, prospects and customers to maximize the total Customer Experience.
Job Responsibilities and Key Objectives
• Prospect and respond to incoming leads to build and maintain a pipeline that will exceed monthly, quarterly, and yearly quotas
• Research accounts, identify key players, generate interest and obtain business requirements. Work closely with internal and external stakeholders to determine optimal approach
• Demonstrate key elements of software solution to prospective customers through online web demonstrations and answers feature and functional questions.
• Successfully manage and overcome prospect objections
• Build and develop customer relationships
• Meet or exceed assigned metric goals
• Manage and document opportunities in VMware's CRM system
• Promote, develop and maintain in-depth knowledge of VMware products and services, industry trends, and competition
Requirements
• An enthusiastic, highly self-motivated, self-starter with a track record of success
• Credible prospecting, follow-up and sales experience to multiple executive levels within an organization
• Successful experience in selling SaaS solutions is preferred

Skills required:
• Ability top own complete sales cycle from lead generation to close.
• Structure and control a call
• Time and territory management
• Proven track record achieving/exceeding revenue or bookings targets
• A team player with the ability to work in a high-energy sales team environment
• Excellent phone, listening, and writing skills
• Proficient with standard corporate productivity tools (email, voicemail, MS Office)
• Language skills, Fluent in the home language for the territory, English and Spanish.

Before you join, VMware will require you to go through a pre-employment screening process. This means that we will want to verify your details and the information you have given us to ensure your suitability for a certain role considering its nature, seniority and other relevant factors.
今すぐ応募する