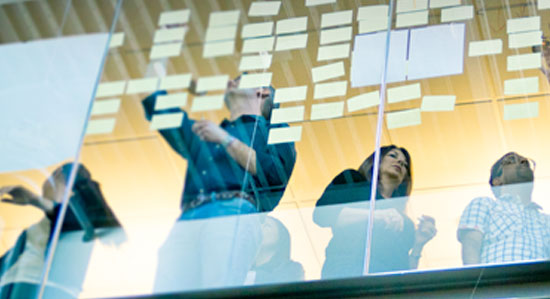 積極性を持ち、驚きと刺激をもたらす人材を 求めています
Careers in Engineering and Technology
Engineering and Technology
Data Engineer
今すぐ応募する
採用情報 ID R1907859
掲載日 Jun. 18, 2019
VMware (NYSE: VMW) is the global leader in virtualization and cloud infrastructure, two areas that consistently rank as top priorities among CIOs. VMware delivers award-winning, customer-proven solutions that accelerate IT by reducing complexity and enabling more flexible, agile service delivery. Our solutions help organizations of all sizes, lower costs, increase business agility and ensure freedom of choice. We are searching for people who are ready to accelerate, innovate and lead to join our team of more than 20,000 employees in 40+ locations worldwide working to develop innovative solutions that deliver the future of IT through cloud computing. Having the audacity to challenge constraints and problem-solve for tomorrow starts today, and it starts with you. Learn more at www.vmware.com/careers
Are you looking for a high energy team where you can make a direct contribution to envisioning and architecting next generation Data Analytics platform?
Are you looking to join a company with a vision to imagine, design, and create a better world who is also recognized as top places to work for in Silicon Valley?
Your next adventure at VMware is only a click away!
VMware's Data Analytics Team is looking for a Data Engineer to help build on Next generation Near Realtime BI Platform based on SAP HANA and Hadoop. You will be responsible for building and enhancing the solutions on the existing platform based on the business needs in partnering with fellow Developers and Business groups.
Responsibilities:
·Understand the business capability/requirements and transform them into robust design solutions
·Perform hands on work using Python, able to write complex SQL's, understand API and be able to consume/write API's as needed
·Perform report development using enterprise tools such as Tableau, SAP BOBJ and other open source reporting platforms.
·Perform hands on work using SAP HANA, Hadoop/HAWQ SDI/SLT, Informatica to build next generation NearRealTime data analytics platform.
·Integrate data sets from difference sources using Informatica, Python, SAP SDI/SLT
·Protect data integrity and accuracy. Perform root cause analysis of issues that hinder the data quality. Work with data source owner to increase quality and accuracy of the source data.
·Help data consumers to correctly understand and use the data.
·Building reports based on the business need.
Qualifications:
·5+ years of experience in as a BI/Data Engineer handling large volumes of data.
·Excellent knowledge of data warehouse technical architecture, infrastructure components, ETL/ELT and reporting/analytic tools.
·Expertise in writing advanced SQL queries.
·Experience working with Informatica, SAP SDI/SLT
·Expertise in SAP HANA, Hive/Hadoop/Hawq
·Working knowledge of BI Reporting tools like BOBJ and Tableau is a plus.
·Experience in Python Scripting
·Familiarity with Amazon Web Services (AWS), Redshift is a plus
·Strong analytical and troubleshooting skills
·Excellent verbal and written communication skills
·Bachelor's degree in Computer science, Statistics, Mathematics, Engineering or relevant field.
This position is eligible for the IT Apps Hiring FY20 referral campaign
今すぐ応募する
保存した求人情報
保存された求人情報はありません。
最近参照した求人情報
参照した求人情報はありません。