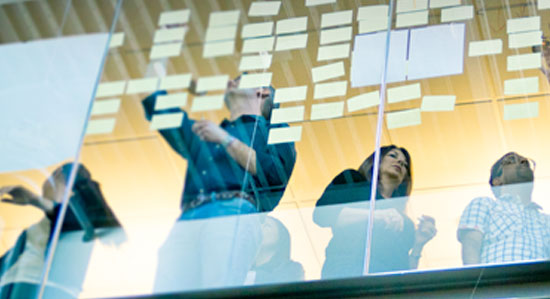 積極性を持ち、驚きと刺激をもたらす人材を 求めています
Careers in Engineering and Technology
Engineering and Technology
Customer Success Engineer - Wavefront
今すぐ応募する
採用情報 ID R1913083
掲載日 Oct. 17, 2019
Position Overview
Wavefront Customer Success engages with customers of all types to understand and accelerate the realization of their business objectives through the successful adoption of Wavefront by VMWare SaaS. We create customers for life by cultivating key relationships through continuous engagement, focusing on delivering positive business outcomes and ensuring a seamless customer experience.  
We are a team focused on the following: 
Developing a plan for each customer's success and measuring progress against it 
While being responsive to the always-on needs of leading SaaS customers, we are focused on delivering best practices to support the top enterprises as they go beyond monitoring on their observability journeys
Ensuring timely and successful customer on-boarding, enablement, and training 
Driving healthy user adoption and expanded usage of relevant Wavefront observability solutions in support of customer use cases 
Maintaining customer satisfaction by engaging the right VMware teams, removing roadblocks, and influencing product roadmaps in support of our existing customers 
Aligning and executing on a systematic internal and external customer communication plan  
Our success is measured by the increased adoption/consumption of the Wavefront by VMWare solutions and retention and growth of customer relationships. 
Basic requirements:
Demonstrated track record of successfully managing complex customer relationships in a technology service industry 
Excellent communication skills, including with internal and external stakeholders and all levels of management.
Directly support critical customer concerns and deliver workshops to train customer, Partners and field.
Proven record of driving issues to resolution with great customer satisfaction
Ability to manage multiple customer accounts, projects and deadlines simultaneously 
Willing to be a hands-on contributor and a proactive team player 
Ambitious and driven, thriving in a demanding and fast-paced environment
Customer management / customer success experience preferably in SaaS organization
Ability to travel occasionally when needed and/or spend significant time interacting with customers remotely on solutions engagements
Excellent critical thinking and advanced troubleshooting skills.
Provide architectural guidance for the integration of Wavefront by VMware with third-party products within the customer's environment such as applications, storage, networking, firewalls, systems management, capacity management and monitoring etc.
Maintain per-customer view of reported issues; regularly communicate with customers, sales account teams and Wavefront Product Management and Engineering.
Take full ownership of assigned customer engagements, to the point where you feel responsible for the success of the customer's deployment addressing their business needs.
Participate and partner with product development to help define and contribute to solutions and tooling based on customer requirements – contribute directly to the delivery of these solutions through scripting, coding, testing, documenting, demonstrating and/or showcasing at various conferences.
Work closely with Product Management and product development team on problem solving, driving product improvements, diagnose issues and yield a solution (workaround or long-term solution) to a customer in the fastest possible time.
Fluent in at least 1 programming language, Knowledge of Java, Python or Go programming
Knowledge of efficient data structures, query parsing, and optimization.
Effective in working both independently and in a team setting with other high performing technical architects.
Bachelor's Degree in Computer Science, Engineering, Mathematics, related field or equivalent experience.
今すぐ応募する