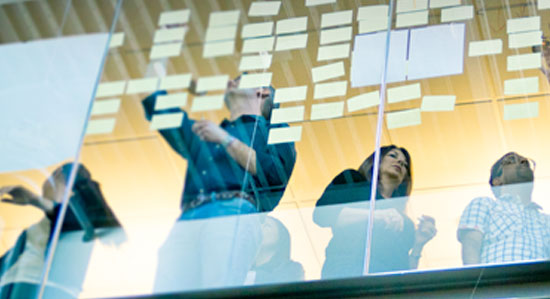 積極性を持ち、驚きと刺激をもたらす人材を 求めています
Contracts Manager
今すぐ応募する
採用情報 ID R1904120
掲載日 Jun. 03, 2019
Contracts Manager Position
VMware's Public-Sector team is a high-energy and growth oriented organization. Our mission is to drive the digital transformation within the United States Public Sector (Federal, State, Local and Education) space. As a Contract Manager, you will provide hands-on, full contract life cycle expertise through the entire contract life cycle for VMware. This position is based in Reston, Virginia and will principally be responsible for the management, implementation and oversight of government contracts to the Public Sector – Federal; State, Local & Education (SLED) customers. This Contract Manager position demands a mix of strategic and transactional capabilities, with a firm understanding of risk management as it applies to contract management  The role entails the management of prime contracts, sub-contracts and teaming arrangements. Strong background with Federal and SLED software transactions, including SaaS, professional services contracts or other buying vehicles and procurement processes is required.
The successful candidate will have the opportunity to work with high achieving professionals in contract management, sales, finance, pricing, legal, pursuit & capture, operations and other functions to compliantly enable the client digital missions and VMware's growth targets.   We are seeking an experienced self-starter who can handle complexity and competing priorities. Are you highly motivated and results oriented with a strong drive to achieve? Do you want to join a growing organization with phenomenal products? If so, VMware Public Sector is the place to be!
Pre-Award Direct Responsibilities:
Oversight of pre-award contracting issues including contractual methods, types, negotiation, channel coordination, and protests.
Review and coordinate with delivery managers and pricing managers (as appropriate) and other groups to ensure contractual compliance with obligations i.e. most favored customer clauses, price increase/decrease/update clauses, administrative fees, web portal development and maintenance, audits/records, staffing reports, insurance and HR requirements.
Provide contractual opinion of strategic opportunities and solicitations.
Redline, negotiate and execute strategic opportunity-specific non-disclosure agreements (NDA's), teaming arrangements and related pre-sales requirements utilizing playbooks, templates in collaboration with Legal and Sales
Provide contractual content for proposal responses to strategic solicitations including: terms and conditions, representations and certifications, and other contractually related requirements for selling on-prem, off-prem and cloud/SaaS software and support as well as professional services.
Coordinate with VMware sales, finance, pricing and legal and other functional internal departments, ensuring proper communication and internal approval/sign-off as required.
Participatory Responsibilities:
Review non-price proposals from a contractual point of view providing opinion on: technical and management requirement compliance
Review price proposals from a contractual point of view providing opinion on: pricing, pricing risk, price scheduling, and any pricing related requirement compliance.
Provide guidance and work leadership to less-experienced contracts administrators
Participate in Strategic Pipeline opportunity selection, prioritization and critical reviews
Establish relationships and participate with VMware's legal and other functional internal departments and attend internal meetings as appropriate
Post Award Direct Responsibilities:
Modify contract schedules and participates in vendor reseller/subcontract agreement negotiations when required.
Coordinates and negotiates approval of contracts and subcontracts with appropriate management staff.
Monitors contract performance by determining compliance to contract and regulatory requirements and coordinates with management and other VMware internal groups to ensure these requirements are being satisfactorily fulfilled. 
Accountable to supervise and mentor contracts administrator or specialist to ensure contracts and regulatory compliance.
Ensures contract compliance by validating all required contract reporting requirements are met and pricing updates are submittedtimely.
Participatory Responsibilities:
Review task-order related proposals.
Review subcontractor invoices.
Maintains current knowledge of relevant contractual procedures and practices through professional development activities.
Participates in special projects as required.
Establish relationships and participate with internal stakeholders and attend meetings as appropriate.
Work collaboratively to refine processes and procedures that drive operational efficiency.
Limited travel may be required.
Experience Requirements:
Bachelor's degree or equivalent with at least eight years working with Contracts Management, as it relates to Public Sector programs.Experience in Federal and SLED procurement required
At least two years of software as a service (SaaS) procurement experience, preferably in Public Sector
Strong background with all types of public sector buying vehicles (GWACs, IDIQs, BPA, BOA, etc.)
Excellent Knowledge of the Public Sector Procurement laws, regulations and procedures in the U.S.
Strong background supporting the Public Sector and IT industry experience preferred.
Experience with technology transactions and sales models, especially software licensing and professional services is a plus, as is a technical background.
Excellent written and oral communication, analytical, inter-personal and leadership skills. Exceptional attention to detail required.
A self-starter who operates well in a fast-paced environment that places a strong premium on integrity, excellence, collaboration, teamwork and execution.
Must be able to conduct non-adversarial, win-win negotiations.
Contract management/negotiator certification desirable.
"This job requisition is not eligible for employment-based immigration sponsored by VMware."
今すぐ応募する
保存した求人情報
保存された求人情報はありません。
最近参照した求人情報
参照した求人情報はありません。