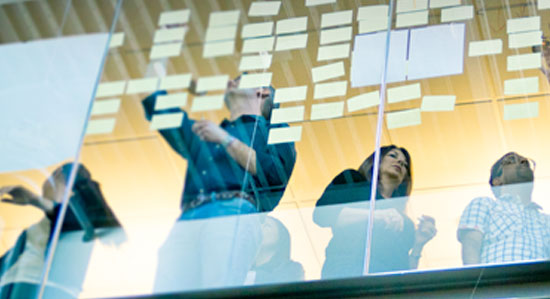 積極性を持ち、驚きと刺激をもたらす人材を 求めています
Contract Talent Scout
今すぐ応募する
採用情報 ID R1915053-3
掲載日 Nov. 12, 2019
Talent Scout (Contract Opportunity)
Do you have a passion for connecting with people?  Do you love matching people with their passion? VMware is looking for a Talent Scout to join our expanding Employee Referral Team. We have set up an in-house team to proactively support the recruiting function by providing a first touch point with referred candidates in order to qualify them.  At VMware, talent readiness is a top priority, so we are searching for someone who understands the challenges faced daily in hiring the top talent within our industry.
Key Roles and Responsibilities:
Capable of supporting various lines of business and geographies
Focused entirely on Employee Referrals and connecting them with existing opportunities at VMware
Responsible for delivery of a high volume of candidates, ensuring the accurate capture and entry of conversations as well as appropriate dispositioning
Performance of 'on demand' talent pool conversations as referral pools increase due to Referral Campaign activity
Responsible for compact, focused candidate screens and subsequent delivery of relevant candidate information for consumption by recruiters
Responsible for creating strong partnerships with recruiters within each of VMware's business units
Has a strong understanding of VMware's organizational structures and talent sourcing implications.
Key Competencies: 
Customer Passion
Passionate about creating a world class experience for stakeholders engaging with the Employee Referral Program, including candidates, referring employees, staffing and hiring managers.
Operational Excellence
Drive Operational Excellence via consistent and appropriate use of Workday Recruiting
Global Mindset
Utilize available tools and trainings (Talent Scout Training program) to flexibly deliver world class candidate generation across different businesses, roles and geographies.
Driven to Deliver
Ability to consistently exceed expectations around quantity of candidates and quality of screens
Curiosity
Intense intellectual curiosity that motivates you to learn more about talent pools, talent trends, immediate and emerging needs and business objectives. Inquisitive about candidate delivery and how a programmatic delivery model can augment VMware's Talent Acquisition Strategy
Critical Thinking
Connecting dots.  Skillfully gathering data, analyzing, synthesizing, and/or evaluating information from relevant screens to build a better understanding of what attributes will best serve the business and geographies at hand
Adaptability
Be a change agent. Model a positive and willing attitude by effectively responding to diverse challenges and demands. Different hiring scenarios such as campaigns will require increased focus on specific skill sets or business units, increased volume in additional geographies may have you shifting focus to where the business needs
Personal Credibility
Building rapport with Talent Acquisition stakeholders based upon aligning against current and future talent.  Establish a credibility with candidates as a first touchpoint with the VMware TA team
Collaboration
Think broadly.  Be a model for proactively working across boundaries; identify silos and solutions to break down barriers.
Communication
Proactively communicate with internal and external stakeholders.  Awareness of all key stakeholders and communication needs.  Ensure TA shows up as one team in all communications. Identify and utilize verbiage designed to deliver optimum results from candidates.
Business Acumen
Have a high-level understanding of the client's business, including strategic direction, priorities and goals and translating that to the relevant candidates and candidate pools.  Increased engagement will lead to a deeper understanding of the businesses supported
今すぐ応募する