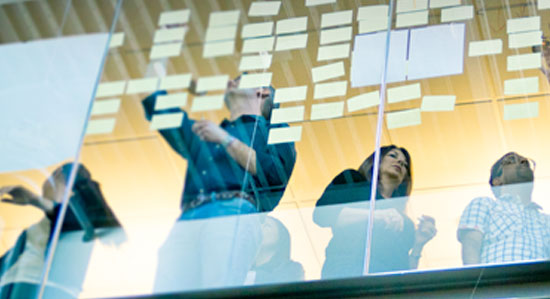 積極性を持ち、驚きと刺激をもたらす人材を 求めています
Commercial Account Executive
今すぐ応募する
採用情報 ID R1908006
掲載日 Jul. 08, 2019
This is a unique opportunity to join one of the most dynamic and growing sales organizations in the Benelux Region today. VMware's growth over the past year is unparalleled in enterprise software and Cloud transition.

The Territory Account Manager is an exciting sales position responsible for developing and closing large, 'strategic sales' opportunities within a specific General Business sales territory.

The key objective therefore will be for this individual to develop, manage and accurately forecast their opportunities to maximize VMware sales from their specific territory.
There will be a revenue quota for the territory – as such, the TE will be expected to develop, build and manage a virtual team associated with the defined territory. [NB: This would typically include the TPBM, aligned Sales Specialists, pooled SE's, Marketing and Business Operations).

The TAM will therefore be expected to implement a plan to achieve this objective. This plan will include maximizing sales and alignment coverage, partner mapped and SPBM engagement – as well as identifying the routes to market for the strategic sales opportunities within that territory.

Main Duties:
• Liaise closely with channel to maximize territory coverage and create strategic deal demand within the territory.
• Own and exceed the strategic deal revenue quota. This includes accurately forecasting sales within the territory. Provide forecasting and update account/opportunity detail in Salesforce.com
• Engage directly with the end customer during the sales cycle. Understanding and establishing relationships with key contacts within the customers and relevant partners
• Able to sell VMware solution as a 'platform' within an account and change the role that IT plays within that account from being considered a 'cost burden' to a strategic deployment
• Match the VMware solution to the customer's business needs, challenges, and technical requirements
• Execute solution selling to existing opportunities and explore ways to up sell and cross sell into that opportunity
• Manage complex enterprise sales campaigns while managing a diverse set of partners within the same accounts
• Match the VMware solution to the customer's business needs, challenges, and technical requirements





Requirements:
• Demonstrated experience in enterprise software sales with a proven track record of over achieving sales goals ; successful sales background in infrastructure software sales
• Ideally experience in direct sales – especially at CxO level
• Strong acumen for detailing the business benefits of the sometimes quite technical solutions within the portfolio
• Ability to work as part of an extended team
• Significant track record of accomplishment selling in software or infrastructure
• Adept in managing multiple opportunities simultaneously
• Ability to articulate and evangelize the vision and positioning of both the company and products, and secure long-term commitments
• Ability to articulate complex ideas and strategies
• Skilled in thinking strategically and tactically
• Ability to forecast accurately
• Experience of working in a channel environment
• Good presentation skills - as well as strong relationship skills
• Great relationship skills, tenacity, resilience and inter-personal skills
• Strong knowledge of consultative sales that gets results
• High energy, motivated self starter
• Excellent written and verbal communication skills including the ability to effectively present to both technical and executive audiences
• Focus on results with ability to follow through - Strong track record of meeting/exceeding sales objectives and targets
• Good attention to detail


Ad hoc information:
The role, responsibilities and geographical focus will change and develop over time along with the company's rapid growth.

If a new employee, before you join, VMware will require you to go through a pre-employment screening process. This means that we will want to verify your details and the information you have given us to ensure your suitability for a certain role considering its nature, seniority and other relevant factors.
今すぐ応募する
保存した求人情報
保存された求人情報はありません。
最近参照した求人情報
参照した求人情報はありません。