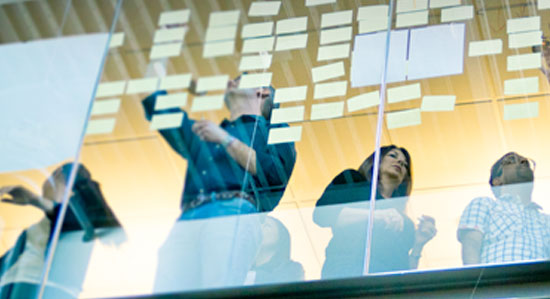 積極性を持ち、驚きと刺激をもたらす人材を 求めています
Careers in Engineering and Technology
Engineering and Technology
Colleague Support Engineer
今すぐ応募する
採用情報 ID R1908217
掲載日 Aug. 09, 2019
Position:  Colleague Support Engineer I

Description:
VMware seeks a motivated Desktop Engineer, based in Pune, who possesses an excellent customer service attitude, a great deal of creativeness in troubleshooting and problem solving, and who is ready to help maintain our desktop infrastructure.  This includes installing, diagnosing, repairing, maintaining, and upgrading all PC/Tower Server, hardware and equipment to ensure optimal workstation performance. The person will also troubleshoot problem areas (in person, by telephone, or via e-mail) in a timely and accurate fashion, and provide end-user assistance where required.
Job Functions:
Pick support tickets through Vmware IT ticketing tool within defined SLA to provide technical resolution
EPS Engineer is responsible for delivering Keep The Light On (KTLO) tasks and Project related initiatives
Provide Level 1/2 support to VMware employee related End User Services (EUS) technologies as applicable (Endpoint, Unified Collaboration and Client Engineering)
Build, Install and configure  end user hardware for New Hires and hardware refresh
Provide support related to Windows, MAC and Linux  OS issues encountered on end users primary and secondary hardware
Provide on-going operational support for OS releases and upgrades, service pack installations, bug fixes, mandatory system security patching and updates
Performance monitoring, tuning for all end-user systems using SCCM and Airwatch
Supporting Handheld devices on different mobility platforms – IOS, Android and Windows
Serve as escalation support to help desk organization to resolve EUS issues as reported by the end-users
EPS Engineer is expected to troubleshoot problem areas in person, via phone and remote assistance tool (Bomgar, Remote Assistance, RDP, Telnet and SSH).
Identify threats and risks on end-user hardware using security applications and ensure network security against Spyware, Adware and, Virus and Trojans.
Responsible for maintaining end-user hardware as per IT Security and Compliance
Proactively maintain Asset and Store inventory management
Engage with peers from other technology support groups to deliver required solutions
Work closely with EPS Leads to ensure SLAs are maintained across team
Mentor engineers at P1 and P2 level on technical issues
Be active participants for all EUS Projects and deliveries
Engage in creating KB articles and Tech-Talks
Engineer will be completely responsible of the IT related issues in the site.
Basics of network and telecom to be able to support respective team when they need help remotely.  
Qualifications:
Minimum 2/3 years IT experience
Minimum 2/3 years' experience supporting Microsoft technologies
Must have knowledge of OS Platforms – Windows, MAC and Linux
Must have knowledge of PC hardware architecture and latest technologies
Must have knowledge of enterprise EUS applications, ( MS Office 2016, O365, VPN ,EPO and Patch management application)
Must have knowledge of hardware encryption and backup solutions for end-users
Must have good understanding of other IT disciplines, (Telecom, Messaging, Collaborations tools – Share point, One Drive, S4B, SCCM, Airwatch MDM and Laptop management)
Experience with VMW's virtualization products VSphere, Horizon View, Workspace One, Fusion/Workstation is a big plus
Proven Customer Service skills and excellent interpersonal skills
Excellent written and oral communication  
Education:
Minimum 3-year Degree/Diploma in Computer Science or related field

ITIL Foundation V3

Preferred candidates will have Microsoft certifications (MCSA, MCSE)
今すぐ応募する