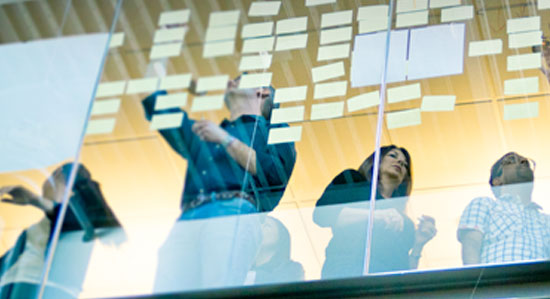 積極性を持ち、驚きと刺激をもたらす人材を 求めています
Cloud Services Sales Specialist - State, Local and Education (SLED)- Southeast Region
今すぐ応募する
採用情報 ID R1908149-3
掲載日 Jun. 21, 2019
Cloud Services Sales Specialist 
Business Summary:
VMware is the leader in virtualization and cloud infrastructure solutions that enable our more than 350,000 enterprise and SMB customers to thrive in the Cloud Era/ A pioneer in the use of virtualization and automation technologies, VMware simplifies IT complexity across the entire data center to the virtual workplace, empowering customers with solutions in the software-defined data center to hybrid cloud computing and the mobile workspace. 
Our teams worldwide are committed to building a community where phenomenal people want to work long term by living our values of passion, innovation, execution, collaboration, active learning and giving back. If you are ready to accelerate, innovate and lead, join us as we challenge constraints and problem solve for tomorrow today. 
The Cloud Services Specialist owns sales responsibility for selling the entire VMware Cloud Services including VMware Cloud on AWS to State, Local and Education organizations in the Southeast Region. You are responsible for building a strong territory in their assigned geography and achieving a revenue quota target, managing the sales forecasting process, and building a brand around our solutions within your territory. This position will be an overlay cloud sales specialist position that will need to coordinate and work closely with VMware's core Field and Partner organizations to achieve success and lead interactions with our existing customers. Deep knowledge of the cloud services marketplace, hybrid cloud, IT sales cycles, and VMware's partner programs and ecosystem will all be essential for success in the role.  
*This position will require travel (up to 50%-mostly in the Southeast Region.
Job Role and Responsibility:
In this role you will be accountable for achieving both net new logo and revenue consumption targets for VMware Cloud portfolio. 
You will participate in a weekly forecasting process to provide visibility to VMware's leadership of sales pipeline status and potential to achieve target bookings, as well as upside and downside risks to achieving target bookings. 
Part of your job will be to identify high propensity customers. 
You will drive increased monthly recurring revenue (MRR). 
You will spend time collaborating and building strong relationships with core Field and Partner sales leaders to ensure proper engagement with core teams and customers. 
You will use consultative sales approach around the adoption of cloud services in the infrastructure space. 
You will lead qualification for all sales opportunities for Cloud Services within your territory. . 
You will work across multi-functions/multi-individuals to achieve desired results. 
You will work closely with the Sales Leaders to ensure that Partner and Inside Sales teams are providing sufficient support and on-track to contribute to achieving bookings and pipeline goals. 
You will leverage the SE organization for desired results at top accounts. 
Ability to travel to client sites as required.
Required Skills:
Deep rooted knowledge and experience selling into the State, Local and Education (SLED) organizations – understand their pain points, use cases for Cloud, purchasing processes
Function as highly trusted individual who maintains and expects high standards for self and team
Possess 5+ years of sales experience in the IT industry, with Enterprise software and hosted service? 
Knowledge of the IT hosting and cloud services segment. 
Ability to articulate and evangelize the value of hybrid cloud IT solutions. 
Experience with new product introductions. 
Strong leadership and Customer Relationship skills. 
Contract negotiation and deal forecasting experience. 
Preferred Skills:
Our team looks for individuals who embody our values of humility, compassion, teamwork above isolationism, respectfulness, integrity, and good-nature fun. 
Ability to excel in leading strategic and value selling
Track record of consistent achievement of business objectives in a highly competitive partner channel environment. 
BA/BS degree or higher. 
* This job requisition is not eligible for employment-based immigration sponsored by VMware
About us:
VMware, is an EPIC2 community (read about values and our journey on our career page: https://careers.vmware.com/life-at-vmware). We have been listed on Fortune's 100 Best Places to Work several times. We enjoy helping our people grow professionally and personally. Our employees are passionate and enthusiastic and they come to work every day to help transform the impossible into the essential. We challenge the status quo by inventing better ways of doing things. Our culture is one of possibilities where everyone is inspired to achieve success on their own terms.
If you think that this position and our culture are right for you, we would love to hear from you.
VMware is an equal opportunity employer committed to the principles of equal employment opportunity and affirmative action for all applicants and employees. Equal opportunity and consideration are afforded to all qualified applicants and employees in personnel actions, which include: recruiting and hiring, selection for training, promotion, rates of pay or other compensation, transfer, discipline, demotion, layoff or termination. VMware does not unlawfully discriminate on the basis of race, color, religion, sexual orientation, marital status, pregnancy, gender identity, gender expression, family medical history or genetic information, citizenship, national origin or ancestry, sex, age, physical or mental disability, medical condition, veteran status, military status, or any other basis protected by federal, state or local law, ordinance or regulation. VMware also makes reasonable accommodations for disabled employees consistent with applicable law. Further, it is the policy of VMware to maintain a working environment free of all forms of harassment.
今すぐ応募する
保存した求人情報
保存された求人情報はありません。
最近参照した求人情報
参照した求人情報はありません。