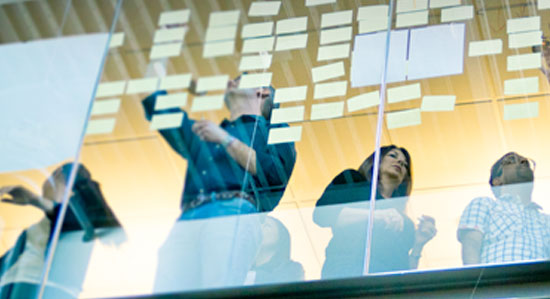 積極性を持ち、驚きと刺激をもたらす人材を 求めています
Careers in Marketing
Marketing
Staff Technical Product Manager – Cloud Provider Software
今すぐ応募する
採用情報 ID R1913702
掲載日 Nov. 18, 2019
A Technical Product Manager is a technical resource that works within the Cloud Provider Software Business Unit Technical Product Management team side by side with Product Marketing, Product Management and Product Engineering to develop technical assets to support VMware sales teams and VMware Cloud  Providers.  Technical assets include product demos, benchmarks, technical presentations, blogs, technical white papers, videos and field training courses.
Responsibilities:
Design and architect end to end validated solutions which represent real-world cloud provider implementations
Build validated solutions, as needed design and architect the solution stack and configure equipment to kick the project off
Function as the technical product expert for specific cloud provider solution areas
Work closely with the cloud provider software business unit engineering team providing input on & formal review of product functional specifications prior to development, provide feedback on early engineer releases and feature implementations
Partner with VMware Cloud Provider Program account teams to facilitate successful cloud provider proof of concept deployments
Partner with the product management to successfully guide product design, implementation, release, testing, and maintenance
Work across business units to provide input to VMware product and engineering teams on cloud provider specific product features and functional specifications prior to development
Present VMware vision, strategy and product roadmaps to executives and technical management and illustrate relevant Cloud Provider use cases for VMware products through the development of applicable technical marketing collateral. 
Drive the adoption and Usage of VMware products and Cloud Solutions within the VMware Cloud Provider Program by ensuring that relevant and applicable Technical Marketing collateral is sufficient for Service Provider accounts.
Interact with Product Management and Product Engineering to become a technical expert on selected VMware technologies
Create technical marketing plans with input from with product management, R&D, sales and other marketing teams
Design and develop technical sales and marketing collateral for new and existing technologies including demos, benchmarks, presentations, blogs, technical white papers, videos and field training courses
Provide expert technical pre-sales support for VMware Cloud Provider Program Field resources by creating technical sales and systems engineering training plans to support VMware sales engineering and partners
Qualifications:
Proven success and knowledge in developing and leading Service Provider Partners/Customers technical marketing interactions.
The Individual should have relevant and current VMware experience with vCloud Director, NSX, vRealize Operations as well as a strong understanding of IT automation, management, orchestration and cloud management platform capabilities driving IaaS, SaaS and PaaS.
8 - 10+ years of experience in technology related areas including: enterprise systems management and infrastructure (datacenter) architecture experience with significant depth around designing, implementing, and managing critical business infrastructure as well as technical marketing expertise. 
8+ years in engineering, IT, enterprise software presales and/or technical marketing.
Familiar with SaaS / PaaS / IaaS concepts and implementations
Hands on experience with VMware Data Center Virtualization & Cloud Infrastructure products. (VMware Certification desirable)
Strong inter-personal skills with experience engaging with sales channels including field sales, inside sales and partners. Additionally, the ideal candidate should be an accomplished presenter of sales and technical material to both small and large groups. The ability to present extemporaneously is desirable with demonstrated technical expertise required to build demos, workshops, benchmarks and other technical assets.
Bachelor's Degree or higher in Computer Science, Engineering, Mathematics, related field or equivalent
Ability to work in a collaborative and fast paced environment
Self motivated and able to deliver on projects after being given high-level objectives.
Must have a strong understanding and appreciation for the technical information needed to support the evaluation, selection and adoption of VMware virtualization technologies.
VCP Certification or higher is desired. VCDX preferred.
今すぐ応募する