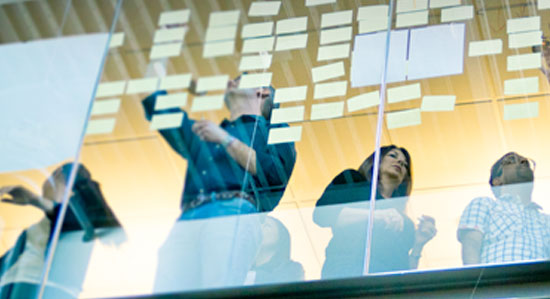 積極性を持ち、驚きと刺激をもたらす人材を 求めています
Cloud Native Enterprise Sales Lead
今すぐ応募する
採用情報 ID R1904910-1
掲載日 Apr. 08, 2019
VMware is the leader in virtualization and cloud infrastructure solutions that enable our more than 350,000 enterprise and SMB customers to thrive in the Cloud Era/ A pioneer in the use of virtualization and automation technologies, VMware simplifies IT complexity across the entire data center to the virtual workplace, empowering customers with solutions in the software-defined data center to hybrid cloud computing and the mobile workspace.
Our team of 20,000+ people working in 50+ locations worldwide is committed to building a community where great people want to work long term by living our values of passion, innovation, execution, teamwork, active learning and giving back. If you are ready to accelerate, innovate and lead, join us as we challenge constraints and problem solve for tomorrow today
Containers have revolutionized agility and rapid software delivery for any enterprise across the globe. Kubernetes is the single largest open source project with a wide ecosystem of companies contributing daily to enable enterprise workloads to operate at scale. VMW is uniquely positioned with it's Cloud Native Applications, including VMW PKS , Heptio & Cloud PKS which helps customers consume Kubernetes as a multi cloud fully managed service, and V-Sphere Integrated Contaners (VIC) that help get started on Containers. This allows Enterprise companies consume innovation, at operational scale. 
The CNA Sales Specialist will deliver on VMWare's value proposition to build mind share and adoption of our cloud and virtualization technologies within our Enterprise Accounts. You'll enable VMWare's major enterprise customers to define, develop, and deploy their next-generation container & cloud strategies. Our Cloud Native Applications include VMW PKS, VKE & VIC, today. This position demands deep knowledge of development cycles, IT Operations including DevOps, open source, subscription and SaaS licensing to have meaningful conversations with our customers and bring value to the equation. 
This is an opportunity to join an exciting and one of the fastest growing businesses within VMware.
Job Role and Responsibility:
We are looking for a proven and experienced, but dynamic and creative CNA Sales Specialist. The Sales Specialist is responsible for selling VMware's CNA products, leveraging an extended team that includes VMware's core sales force, SEs, OEM partners and channel partners. This includes prospecting, developing, forecasting and closing opportunities directly and through channels. This extended team is driven to a common goal within an assigned territory.
•You are responsible for selling the CNA product across your assigned territory
•You will drive account sales strategy for the CNA product across your territory and establish sales cadence with VMW's core account teams
•Be the owner of your Opportunities – BANT (Budget/Authority/Need/Time)
•Use Case & Whiteboard selling model as opposed to death by Powerpoint.
•The Guru in your market, competition, licensing & ISV's that play in this container space. 
•The role involves creating net new pipeline, while managing existing opportunities created in the field. Quality and Quantity of Opportunities carry an equal weight.
•As a Specialist, be ready to have the first 2 meetings without an SE. Create the value, sell on the outcome, not be controlled by feature by feature comparison. 
•Steps to Close trump The title on the business card you have in your network. Repeatable, consistent and predictable growth is what the plan is.
•Adopt account portfolio sales enablement and strategy with channel partners
•You will collaborate with Systems Engineers, Inside Sales and the channel to ensure complete coverage of entire account portfolio.
•You will work closely with SEs, Storage Architects, IT Administrators and senior IT executives to successfully move each opportunity through the customer's evaluation process
Required Skills:
•8+ years of experience in related software industry
•You have experience selling in both a direct and an indirect or channel driven model
•You have experience leading a team of professionals in sales campaigns that include sales executives, field SEs, Inside Sales, Field Marketing, Services, etc.
•You have the ability to operate in large, complex, matrixed organizations
•Experience selling platform products, such as Virtualization, Operating Systems, SAN systems, Databases, and other enterprise infrastructure
•Industry expertise in Cloud Native Applications, especially experience in selling to virtualization in enterprise IT departments
•Consistent track record of successful selling in a highly competitive environment
•Proven experience to penetrate new "green-field" accounts and establish relationships at the senior leadership level or with relevant partners within accounts
•Able to manage a high-volume, transactional business with many deals being developed and closed simultaneously
Preferred Skills:
Our team looks for individuals who embody our values of humility, compassion, collaboration above isolationism, respectfulness, honesty, and good-natured fun. Additionally, we would like:
•Do you excel in strategic and value selling? including managing six and seven figure transactions?
•Have you had success winning net new accounts as well as selling into white space within existing install base
This position is eligible for the GrowSDDCsales referral campaign
今すぐ応募する
保存した求人情報
保存された求人情報はありません。
最近参照した求人情報
参照した求人情報はありません。