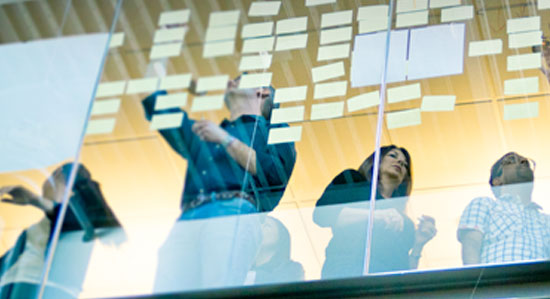 積極性を持ち、驚きと刺激をもたらす人材を 求めています
Careers in Finance
Finance
Cloud Infrastructure Finance Manager (Infrastructure Finance Group)
今すぐ応募する
採用情報 ID R185161
掲載日 Sep. 26, 2018
Business Summary:
Do you want to guide decisions that influence a $7+ billion dollar technology business? Do you want to help drive the future at the world leader of cloud infrastructure and business mobility solutions? Do you want to work for an employer consistently recognized as one of the best places to work? VMware is the leader in virtualization and cloud infrastructure solutions – from software-defined data center to hybrid cloud computing and the mobile workspace – that enable our more than 350,000 enterprise and SMB customers to thrive in the Cloud Era.
The Global Business Unit (GBU) Finance team's overall mission is to provide trusted and insightful financial information to enable the executive leadership teams to make effective decisions that improve VMware's return on investments. This team has a strong focus on business consulting and financial planning with initiatives to strengthen the quality, efficiency, and scale of financial information produced.
Job Role and Responsibility:
VMware's GBU Finance team seeks a world-class Finance Manager to be a key member of its Infrastructure Finance Group (IFG) supporting due diligence, governance and optimization of public cloud investments.
As VMware increases its investment in public clouds, it's critical that we have the right analysis and advice on the financial aspects of public cloud spend. You must have an in-depth knowledge of public cloud cost models, in particular Amazon Web Services (AWS), Microsoft Azure and Google Cloud Platform (GCP).
You will work closely with finance management, key business partners across the organization and public cloud providers to drive effective management of rapidly growing public cloud consumption and operational efficiencies.
You will be the Finance Lead for processes including cloud capacity planning & management, purchasing, billing reconciliation and accounting, improving finance operations and most importantly, cost optimization. Key responsibilities include:
Engage with cross-functional stakeholders to understand public cloud infrastructure requirements/ask and demand by geography; improve governance framework and influence business decisions that make lasting contributions.
Promote transparency and understanding of public cloud spend across the organization to help business partners shape its impact to their businesses.
Help plan the right capacity in each region, drive strategies to optimize cloud spend, and engage with business partners and vendors to advance our interests and implement our plan.
Research new business ideas, develop analytical models and provide recommendations that address competing interests.
Additional responsibilities include business and financial forecasting, various weekly, monthly and quarterly reporting, and ad-hoc business analysis support.
Required Skills:
Bachelor's degree in business, finance, economics or a related field.
6+ years of relevant work experience in technology company or high-tech environment, with growing levels of responsibility and a heavy emphasis in cost optimization or cloud economics, supporting a business that runs on a public cloud platform, especially AWS.
Deep understanding of all types of Amazon Web Services, especially EC2 instances and EBS, RI billing constructs and configurations, AWS billing and credits methodology and the way usage translates into monthly invoices and company income statement.
Solid skills in project management.
Advanced Excel financial modeling and analytical skills
Ability to collaborate cross-functionally internally and externally, but also work independently and self-motivate in a rapidly changing environment with competing deadlines
Strong interpersonal skills, including written and oral communication skills, and ability to work and effectively communicate with senior-level business partners
Track record of managing deliverables from multiple parties to meet challenging deadlines
Comfort with ambiguity.
Preferred Skills:
MBA or MS in Finance
Experience supporting businesses that use other public cloud providers, like Azure Cloud or Google Cloud Platform.
Capital management, investment analysis and/or valuing options experience
VMware will not sponsor a visa for this role. 
今すぐ応募する
保存した求人情報
保存された求人情報はありません。
最近参照した求人情報
参照した求人情報はありません。