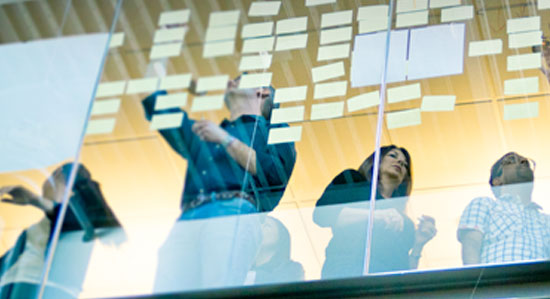 積極性を持ち、驚きと刺激をもたらす人材を 求めています
Careers in Professional Services
Professional Services
Client Solutions Executive
今すぐ応募する
採用情報 ID R1910294
掲載日 Jul. 16, 2019
About Us
VMware is the leader in virtualization and cloud infrastructure solutions that enable our more than 500,000 enterprise and mid-market customers to thrive in the Cloud Era by simplifying, automating and transforming the way they build, deliver and consume IT. We enable people and organizations by radically simplifying IT through software virtualization with a focus on three core missions: End-User Computing (EUC), Hybrid Cloud and Software-Defined Data Center (SDDC). Join our community – instigators of innovation and transformers of technology – as we envision and create what's next in IT. Get connected to an engine of opportunity fuelled by the transformative products and solutions we bring to market, the passion and trust we inspire in our customers, and our collaborative drive to imagine, define and deliver the future of IT. With 13,000+ employees and 50+ locations worldwide, we are passionately driven to make an impact while contributing back to the community. Learn more at vmware.com/careers today!
Job Overview
The Client Solutions Executive(CSM) is a motivated, result driven individual that works with a territory Sales team to identify, develop, and close new and renew VMware Services business through the provisioning of VMware solutions to help our key customers accelerate and maximise their investment in VMware technology to achieve business outcomes.
Responsibilities
Applies consultative services selling skills to develop attractive value propositions for strategic VMware customers
Understanding of customer's decision making process, goals, objectives and strategies
Utilises advanced knowledge of VMware's service offerings and understanding of the customer's business to develop customised proposals that present solutions that successfully sell the organisation's capabilities to customers technology or business outcomes
Develops proposals and Statements of Work for VMware solutions leveraging existing IP and taking the documents through the internal review and approval processes
Collaborates with delivery teams to ensure that delivery capability matches the proposed solution
Understand the competitive landscape and the impact to the solution and price
Ensures solution value drivers are reflected in the client value proposition
Closes Services business to meet territory financial goals
Maintains effective customer relationships with key senior-level decision makers and influencers in order to understand the customer's requirements, match them with the organisation's solutions, and close the deal
Maintains a high level of industry, organisation, product and service knowledge to transfer this knowledge to customers and prospects.
Education and Experience
The ideal candidate will have the following attributes:
Is self-motivated, energetic, dedicated, driven, tenacious, achiever, well presented, able to communicate effectively at all levels
Has been an IT services consultant or has worked for a services consulting organisation for 7+ years
Ability to develop long-term strategic and executive level relationships
Ability to articulate the value proposition; focus on selling business outcomes, not just technology solutions, solutions sales approach
Maintain current and in-depth knowledge of the entire VMware product line
Has the ability to and work ethic to efficiently develop proposals and scopes for the solution responses
Ensure that propositions are technically sound, deliverable, competitive and representative of market leadership in the application of technology to addressing business issues or outcomes
Ensures effective client engagement and stakeholder management during assignment
Has a strong Business and financial acumen
Effective presentation and negotiation skills
In industry knowledge in area's including cloud technologies, virtualisation, application modernisation
Familiarity with systems management concepts, processes and standards; capacity/performance management and the fundamentals of ITIL
今すぐ応募する