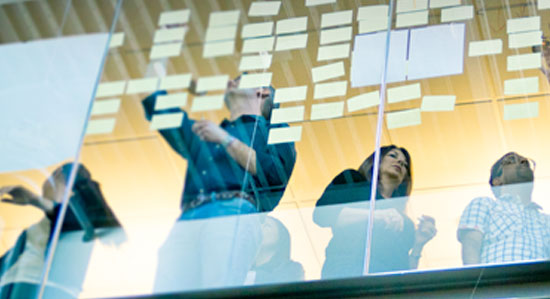 積極性を持ち、驚きと刺激をもたらす人材を 求めています
Client Solutions Executive , PSO Public Sector SLED
今すぐ応募する
採用情報 ID R1912725-3
掲載日 Oct. 16, 2019
You will develop and execute the strategic sales business plan, while managing the full sales cycle of all deals in the assigned territory, following up on incoming or self-generated leads, answering industry, company and technical questions, negotiating terms and prices, and closing deals. A key success indicator will include experience as an evangelist selling a disruptive technology and solutions with a hunter, 'feet on the street' attitude. You will be focused on building the SLED Public Sector business with laser focus on demonstrating the unique value proposition our offerings bring to the market and customers. TheClient Solutions Executive (CSE) will demonstrate effective leadership skills in building the business and SLED Public Sector sales ecosystem to exceed revenue expectations and grow into a leadership role. The CSE role is distinguished by additional specialized knowledge in breadth and/or depth, as well as record of success in sales. Having wide-ranging experience, uses professional concepts and company objectives to resolve complex issues in creative and effective ways. Has functional knowledge of company products and services and may be tasked with introducing new products

Responsibilities:
• Strategically drive new business in selected accounts in close synergy with the account teams and manage assigned services sales and revenue targets.
• Use specialty expertise to penetrate the SLED Public Sector segments and evangelize VMware solutions to customers on a partnership basis, or act as a dedicated resource to other strategic accounts.
• Target and cultivate a professional and consultative relationship with the customer, at the executive level, purchasing and practitioner/IT level, by developing a core understanding of the unique business needs of the customer within their industry.
• Take a leadership role and accountability in working with cross-functional teams to develop winning proposals and submissions (RFQs, RFIs, RFPs).
• Work with the Channel and Alliance teams to identify and formalize relationships with key partners and 3rd parties involved in the advising on, and selling of Software Defined Datacenter (SDDC) and End User Computing (EUC), solutions. 
• Generate new opportunities through existing relationships, lead-generation, and by scheduling and presenting at marketing events.
• Follow up on incoming leads, schedule and present in remote or onsite meetings.
• Follow up continuously on all potential sales pursuits, negotiate terms/pricing/contracts and advance them to close.
• Manage virtual sales teams assigned to proposal & work order creation
• Report key metrics (revenue and opportunity forecast, pipeline, opportunity status, challenges, and needs) accurately and in a timely manner
• Participate in weekly sales meetings to present/assess the status of all existing pipeline of leads, opportunities as well as potential future target companies and pursuit strategies.
• Align with appropriate delivery teams to leverage follow-on business from one delivery project to another. Attend to major Project Milestones and executive Reviews.
• Play a leadership role as an expert in the field and act as a mentor/teacher to other team members 

Requirements:
• 8+ years as a Consulting sales or integration professional in the technology space, with focused experience selling into Public Sector accounts.
• Demonstrated knowledge in systems integration with emphasis on virtualization, storage, security, networking and/or data center technologies
• Comprehensive knowledge of budget cycles, procurement processes, and contract vehicles
• Experience in business marketing/coordination and submission of winning proposals (RFQs, RFIs, RFPs), effective contract negotiations, appropriate/applicable interpretation of contract terms and conditions, issue identification, risk mitigation and ensuring post-win customer satisfaction
• Demonstrated experience in closing large, solution-oriented opportunities 
• Experience in proactively managing a regional sales territory, to include evangelizing a disruptive technology, prospecting, replacing an incumbent/competitor, and protecting the installed base.
• Demonstrated expertise in specialty, consultative, solution selling and business development skills to align the customer's needs with our solution to drive sales and close deals. 
• Must be aggressive self-starter with strong relationship management and negotiation skills
• Has excellent written, verbal and formal presentation skills to client audiences ranging from technical implementers through CTO/CIO levels.
• Ability to coordinate, navigate and motivate the range of internal/external influencers to select and implement virtualization and mobility solutions
• Know strength and weaknesses of key competitors in the virtualization, mobility and security industry and how to leverage this knowledge 
• Ability to travel up to 20% of the time
• BS in Computer Science or other technical field highly desired; related experience considered in lieu of formal technical training.
今すぐ応募する