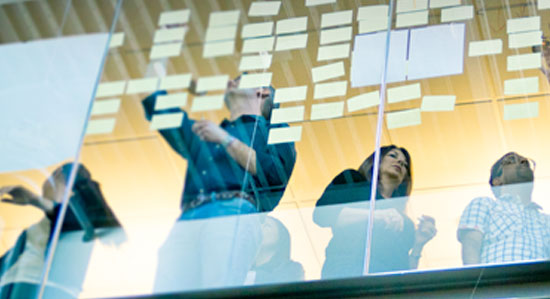 積極性を持ち、驚きと刺激をもたらす人材を 求めています
Careers in Services and Consulting
Services and Consulting
Central EMEA Manager - Cloud Native Engineers
今すぐ応募する
採用情報 ID R1913980
掲載日 Oct. 18, 2019
The Kubernetes & Cloud Native Architect Team (KAT) is one of the leading innovation groups at VMware, working both in the Open Source community and with our Customers in a delivery capacity.
Building and delivering Cloud Native solutions with our customers and partners is our lifeblood. We work across private, hybrid and public cloud and our team brings extensive expertise working in Open Source and working with containers, networking, Linux, security, storage, monitoring and of course Kubernetes.
Do you love collaborating on finding solutions to hard problems?
Have you always wanted to work on a dynamic team that is inspiring change across the industry?
Do enjoy helping and encouraging others to accomplish their goals?
If this sounds like you, then we'd love to speak with you about joining our team. We are working to help modernize the software industry and drive adoption of Kubernetes and Cloud Native technologies within our Customer's environments. As a member of the management team you will be involved in scoping deals, mentoring your team, hiring people and providing oversight for projects along with our Project Managers. This includes creating Statements of Work, reviewing and prioritizing work streams and maintaining clear communication and collaboration with the Sales, Product and Engineering teams. Above all we drive successful business outcomes for our customers and provide valuable insight to our product teams. We also practice what we preach and are active participants in the upstream Open Source community.
Job Role and Responsibilities:
In your first 30+ days you will work with the team to develop familiarity with the KAT way of projects and begin your journey of establishing a deep expertise in our methods by shadowing your peers and collaborating with other team members on small projects.
By the end of your first 3 months (90 days) you will have engaged with customers and established a foundation for working within VMware and as a part of the Cloud Native Application Business Unit. By this time you should be capable of managing and delegating inbound requests, leading your team, scoping and proposing new projects, prioritizing customer requests, communicating with our product and sales teams fluently around what our customers are doing, and how VMware can help.
Participate in Services Strategy and GTM planning
Takes a leadership role in building and managing best in class team and solutions around the Cloud Native ecosystem
Understand and follow through on fiscal responsibility for Cloud Native Services and overall organization; balancing both client and VMware objectives.
Recruit, manage, mentor, and professionally develop a team of best in class subject matter experts.
Participate in the pre-sales process and help drive understanding of customer's business and technical objectives inside VMware while helping the Sales team build client relationships.
Create, review and approve project proposals (scope, level of effort estimates, and schedules) and SOWs prior to presentation to VMware team and customer.
Provide support and guidance to KAT's on technical, delivery, and operational issues and help them work through obstacles to their success.
Ensure productivity and success of consultants and balance out near-term delivery requirements against long-term practice development (IP capture) goals.
Provide management oversight and escalation path to customer relationships and team oversight while team members are delivering VMware services projects.
Assist with refinement and optimization of customer lifecycle

Preferred Qualifications:
5+ years experience working in similar professional roles (Developer, Consultant, Site Reliability Engineer, Manager etc)
3+ year experience managing a team of 5+ remote people
1+ years experience maintaining a P&L including budget, margin and cost projections
Candidates with experience working in an Open Source aligned business are preferred
今すぐ応募する