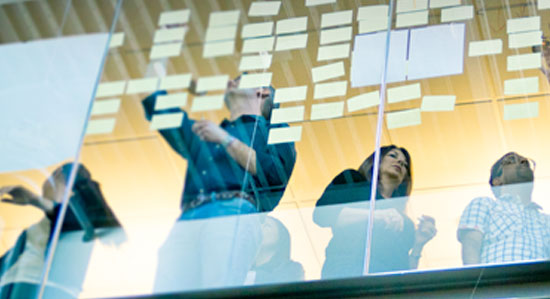 積極性を持ち、驚きと刺激をもたらす人材を 求めています
Careers in Engineering and Technology
Engineering and Technology
C++ Software Engineer - ESXi LifeCycle
今すぐ応募する
採用情報 ID R1906140
掲載日 Oct. 14, 2019
The ESXi LifeCycle team is involved with every aspect of delivering, managing and monitoring the hypervisor in the Cloud. As such, we are in the midst of re-designing large parts of our products offerings with a grand new vision of how all the moving parts of the LifeCycle space come together. Our work has huge visibility up and down the management chain and has tremendous bearing on how we fare in the new Cloud arena that the company has entered. With our senior technical leadership, we have been converging on a vision for our products – now we are looking for really smart, technically capable engineer who would thrive in a fast paced, innovative environment to join our team in Sofia, Bulgaria on our journey in executing on the vision and to "knock this one out of the park". We are excited and confident about creating terrific products for our Cloud and Enterprise customers.
Responsibilities:
Ramp up on our existing product technologies, primarily Auto Deploy, but also Host Profiles, Image Builder and ESXi Installer since they form the integral part of the ESXi LifeCyle workflow
Help the team turn the new LifeCycle vision into reality by designing and implementing new products and/or adding new feature sets
Develop flexible, reusable code that can be shared in multiple components across our software stacks
Interact with other product teams both within VMware and our partners, customer support organization and the release team
Competencies:
Ability to grasp new technologies/design ideas and build on them rapidly
Proactive - drive quality and completeness in your deliverables without always waiting to be given directions
Dependability - deliver on your milestones - others' deliverables might be depending on your work
Flexibility/Adaptability - sometimes goals change; be ready to work on new challenges and help out wherever required
Participation – we value ideas and expect even our junior most engineers to have lots of them - be vocal in team meetings with your opinions
Inquisitiveness – learn about all our great technologies and have fun! VMware is a fast-paced place to work where many innovative products/solutions are created - be a fully engaged, contributory member of this ecosystem
Requirements:
BS/MS in Computer Science/Engineering – with at least 4 years of experience
Proficiency in systems level programming in C++ is a must. Python experience would be a huge bonus.
Good understanding of OS concepts including init system, modules, packaging, system internals, boot loaders etc. would be a plus
Familiarity with concepts such as network boot loading via PXE technology, TCP/IP stack, tools such as tcpdump, TPM specs etc. would be a plus
Prior experience with open source, such as utilizing open source components, and where applicable, contributing changes back upstream would be a plus
Cross-platform experience desirable. Fairly good experience with Linux/Unix systems a must, Windows background a plus
Exposure to object oriented design principles would be useful; good understanding of technical issues such as multi-threaded programming, IPC, synchronization, locking etc.
Experience developing end-to-end products (from back-end to GUIs) desirable
Must be motivated, detail-oriented and should have the ability to thrive in a team environment
Strong design skills and insight about usability
Very strong analytical skills, good judgment, passion for your work
Good teamwork and communication skills
Ability to work under deadlines     
The current ESXi LifeCycle suite of products consists of Auto Deploy and Host Profiles (which together provide the Stateless deployment of ESXi), VUM (which orchestrates cluster-based lifecycle workflows), ESXi Installer/Image Builder (which manage image content creation), hardware health management (via SNMP and CIM) and EAM (which provides support for dynamic content generation on ESXi). We believe these are exciting times for the LifeCycle space in general and our products in particular – we hope you take the opportunity to join us in this journey!
VMware offers:
Attractive compensation package - competitive salary, flexible bonus scheme, company sponsored mobile phone plan and additional long-term incentives
Individual career path - management and technical career growth, enhanced by learning and development program, regular performance assessment, opportunity to work with international teams of IT professionals
Healthy work environment - company sponsored medical insurance program, food and beverage program, sport activities, open communication
Work-life balance – 25 days paid vacation, regular team buildings and celebrations.
All applications will be treated with strict confidentiality.

As part of the VMware global standards for integrity you will be required to go through a pre-employment screening process before you join.
今すぐ応募する